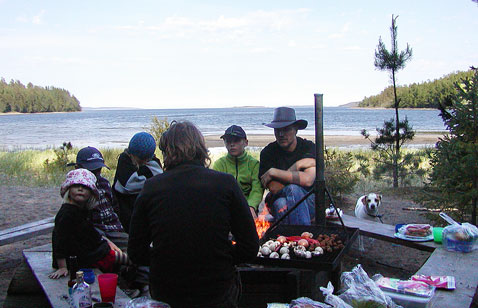 The sandy beach at Kälsviken
The sandy beach at Kälsviken is a popular place on warm summer days.
About the activity
1 km from the South Entrance.
The sheltered cove and the even layer of sand are ideal for tent camping. You will find a composting toilet, windbreak, benches and fireplaces here. Rest areas and campsites at Kälsviken are accessible for visitors who use wheelchairs via a special connecting road with adjacent parking about 400 metres west of the cove. A hardened gravel path goes from this car park to the windbreak on the north side of the beach.