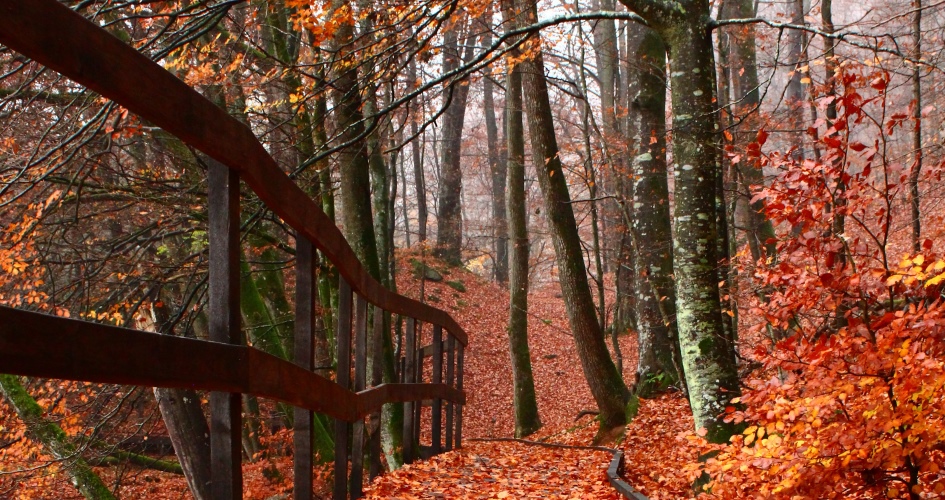 Foto: Länsstyrelsen Skåne
Before you come
Here we present some useful information that will help you plan and prepare your visit to Söderåsen national park.
Best time to visit?
There are (at least) four reasons to come for a visit - winter, spring, summer, autumn. Each season will give you a different experience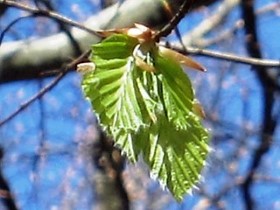 Spring
When the beech leaves burst our in May the forest gets an unreal, luminous green colour.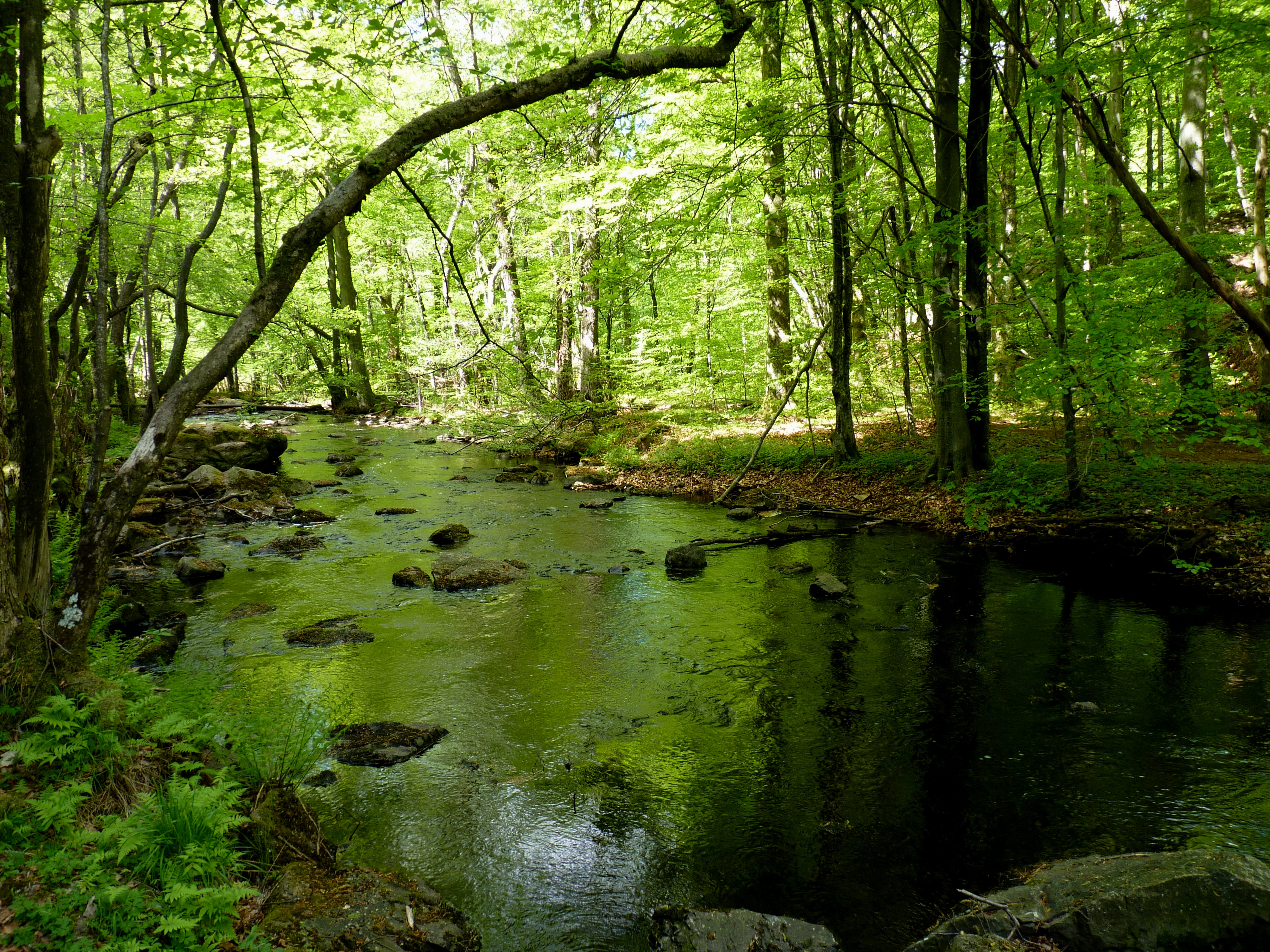 Summer
In the summer the colour green is deep and magical. A walk in the rift valley will be cool and comfortable.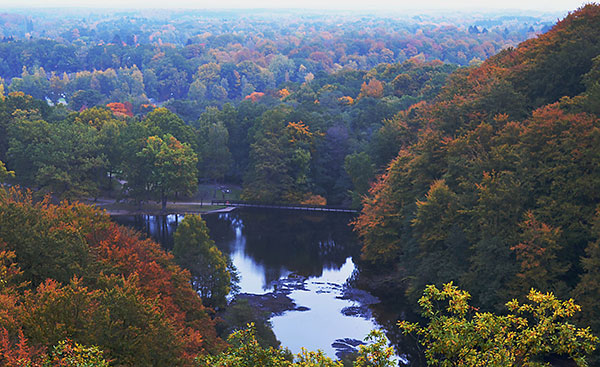 Autumn
In the autumn the forest will be covered with warm colours.
Winter
In the winter you will see the dramatic landscape with steep cliffs more clearly.
Clothes and equipment
If you walk the Skärdammen-pond walk, Kopparhatt-trail or Lake Odensjön-promenade you will be OK to wear regular shoes. For all other hiking routes we recommend hiking boots.
In spring, especially, there might be flooding in some of the paths. All depending on weather and snow depths.
If there has been rain - heavy rains or several days of rain - you should expect muddy patches on some of the hiking routes.
Weather
To be sure that you are properly dressed for your walk, it will be prudent to check the weather forecast for the area
General information about our hiking paths
We have about 50 km of hiking paths. Each route is well marked with a route specific colour. White markings are short-cuts or connecting paths.
Most routes are easy to walk; some are adapted for wheelchairs or prams. A few are considered difficult to hike. Regardless if you will walk for long or short, in terrain or on an even foot path it is important to prepare your visit.

A map with the hiking paths is available at our information boards in the national park or in the visitor centre - naturum Söderåsen. The map contains information of the hiking routes, their length and estimated duration to walk. In the visitor centre you will get up to date information or suggestions for alternative places to visit if you already tried everything!

If you want to prepare yourself at home we can send you a national park folder with hiking map, or you can download it here.

Self-guiding leaflets
We have some leaflets with self-guide material over some of the paths. The brochures will guide you while you walk, or help you to prepare your visit. The leaflets are available in the visitor centre, but we can also send them to you. See the page for hiking on this website (under experience) Contact information below.
Hiking routes and accessibility
The most popular hikes are the Kopparhatten trail (yellow) and the Hjortsprång trail (blue). If you prefer to be more on your own, you can always make up your own route by combining existing routes or hike in the more remote areas such as Härsnäs trail or in Kvärk. If you are a skilled hiker you can always walk outside of marked trails.

Hiking routes suitable for wheelchairs or prams are for example Skärdammen runt trail (grey) or Lake Odensjöpromenade (black). Full brown lines or dashed brown lines on the map could also be used by more terrain going prams. Remember - you are in nature, stones, roots, slopes and uneven ground is all around.

The rift valley after the Skärdammen pond is not suitable for prams or wheelchairs. With the help of the map you are sure to find a trail suitable for you. You are welcome to talk to the visitor centre staff for directions or suggestions.


Toilets and water
Before you get going make sure to use the toilet and fill up your water bottle.
Toilets are available at the visitor centre in Skäralid, in Nackarpsdalen valley as well as at Kopparhatten and Liagården.
Please note: At present there is no toilet at the car park in Röstånga,
Wheelchair accessible toilets are available outside by the visitor centre in Skäralid and at Kopparhatten. Toilets with a changing table for babies is available outside by the visitor centre.

Water is available outside the visitor centre in Skäralid. The water in the wells at Liagården is not tested for drinkingwater quality, and might run dry if there is no rain. Always bring your own water bottle.
Please note: At present there is no water available at the car park in Röstånga


If you have any questions, would like to order folders or have encountered obstacles on your path - please contact
naturum Söderåsen +46 10 224 11 50