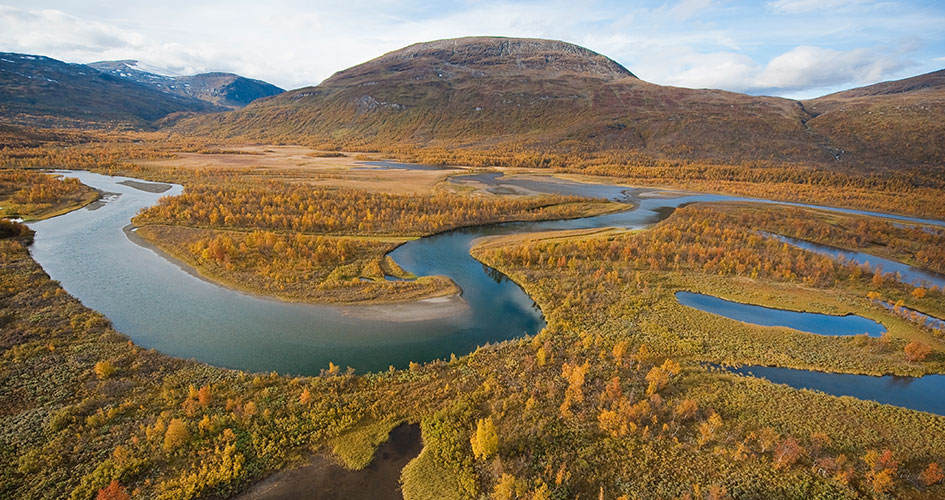 Foto: Thomas Öberg
About Vadvetjåkka National Park
Vadvetjåkka is a small national park in a remote and desolate alpine region north-west of Torneträsk lake. The park is named for Mount Vadvetjåkka, which dominates the area.
Reindeer husbandry has been carried out in Vadvetjåkka for centuries. The national park is an important part of the summer grazing land for the Talma sameby, a Sami economic and administrative unit. In the delta Sami settlers harvested sedge in the 1940s.
South of the mountain there is a large delta area with a large bird population as well as lakes, thickets of willows and marshes. The national park is made up predominantly of bare mountain areas above the tree line. The climate in Vadvetjåkka National Park is affected by its location close to the Atlantic, and the weather often is cloudy, with large amounts of precipitation.