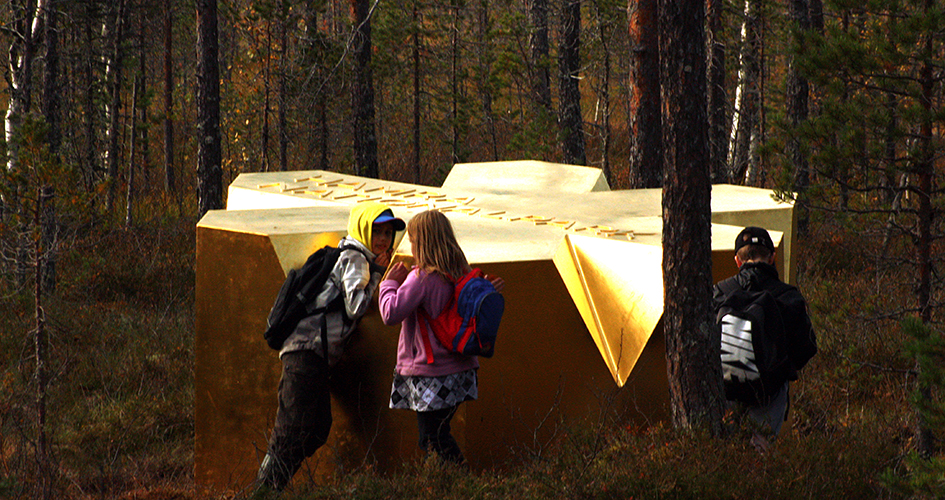 Foto: Peter Ståhl
The Golden Crown
Our national parks contain Sweden's most notable nature, consisting of magnificent forests, exotic wilderness and unique mountain environments. We show this by placing a gold crown in each national park.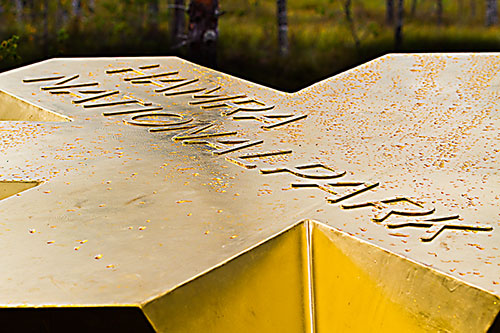 Here you can take a photo and post on social media to show your friends that you have visited a certain national park. It helps us to spread knowledge about the different parks while contributing to your "kodak moment".
Symbol of Sweden's finest nature
To attract visitors to Sweden's national parks, we add knowledge, information and service to nature. It enhances the whole experience. The golden crown thus contributes to the feeling and knowledge that the national parks are the finest nature we have.
New visual identity
The national parks are working to introduce the visual identity for Sweden's national parks, where the gold crown will be the icing on the cake.
Hamra National Park was the first to receive a gold crown in 2011. The gold crown is also found in Stenshuvud, Björnlandet, Tyresta, Store bog and Abisko National Parks.
Read more about the design and competition proposal that became the brand Sweden's national parks: