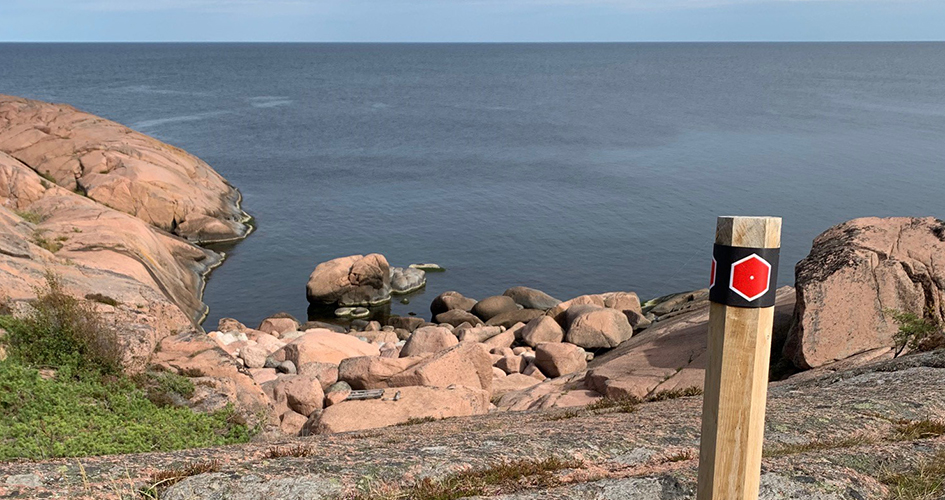 Foto: Anna Lindberg
Accessibility
The park is very inaccessible, with great differences in altitude from all entrances.
Planks and handrails have been put in place. The trails through the terrain are marked in red and blue. The blue trail around the top is extra stenuous.
Bring along your own food and drinks There are no sales on the island, so it is very important that you bring your own drinks and food. Swimming on Blå Jungfrun is fantastic, but be sure to follow instructions from the park-keepers with respect to backwash from the Gotland ferry. The surge can come suddenly and varies in force, depending on the wind direction.