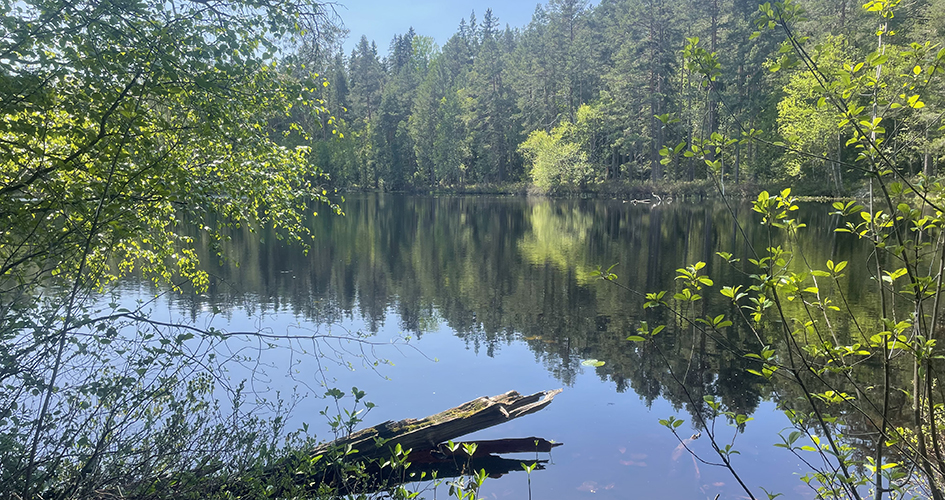 Foto:
Beautiful places
The lake Stora Idgölen and the vantage point Idhöjden are two of many beautiful places in Norra Kvill National Park.
About the activity
Stora Idgölen
Enjoy the tranquillity of the small forest lake in peace and quiet. In spring frogs and toads mate in the tarn, and birds such as the common goldeneye and green-winged teal make tracks across the surface of the water. Later in the summer both white and yellow water lilies flower in the lake.
Idhöjden
Excellent vantage point after a tough climb up. Ropes that serve as handholds are a help on the steep slope.