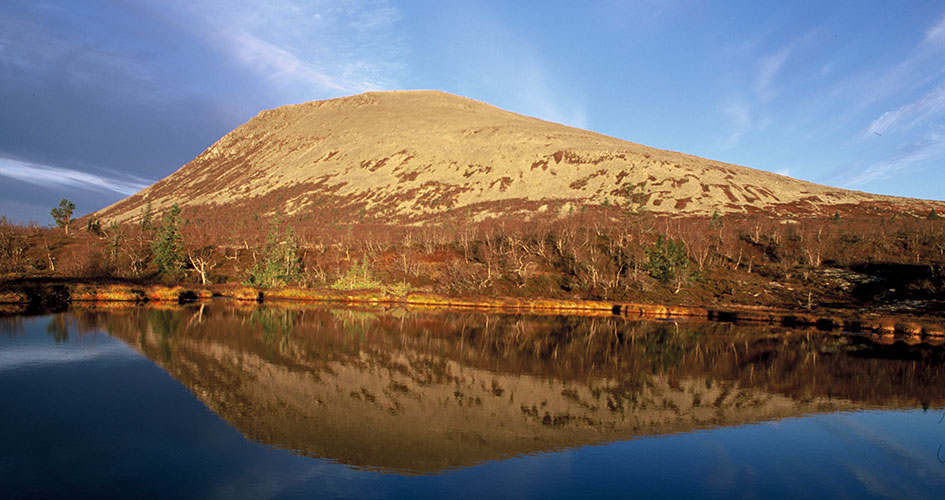 Foto: Kenneth Johansson
About Sonfjället National Park
From almost anywhere you find yourself in Härjedalen, Sonfjället's characteristic silhouette stands out against the horizon.
This is bear country. Today the area is believed to harbour one of the highest concentrations of bears in Sweden, with a permanent bear population that roams over large parts of the park. It also has a large elk population as well as lynx.
In addition, the national park is an area with unusually distinct and well-preserved geological formations created by meltwater from the last inland ice sheet. On the mountain slopes there is an extensive system of glacial drainage channels formed by water flowing along the edge of the melting ice.
Another remnant from the Ice Age that adds character to the area is the enormous number of boulders present. Natural forces often arranged them in a regular pattern, sometimes referred to as stone circles.