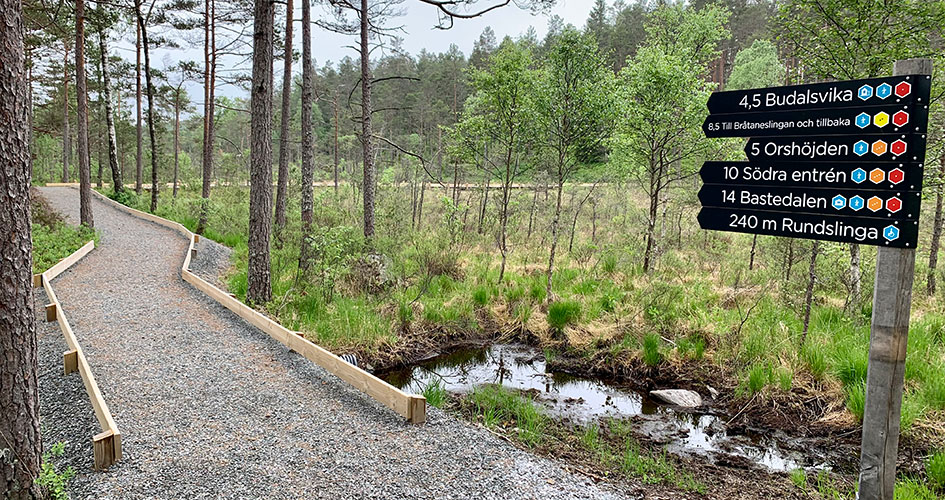 Foto:
Hiking
You can follow the Halleden trail barely a kilometer up the park from the main entrance.
About the activity
Besides the Halleden trail to Norway there is also a trail along Stora Tresticklan strand (The big beach of Tresticklan) that passes the old homestead Bråtane. A detour leads up to the highest point of the national park, Orshöjden.
Orshöjden is the highest point in the area with its 275 meters above sea level. From here you will have a good view in all directions.
There is a map with marked trails in the information folder about Tresticklan.