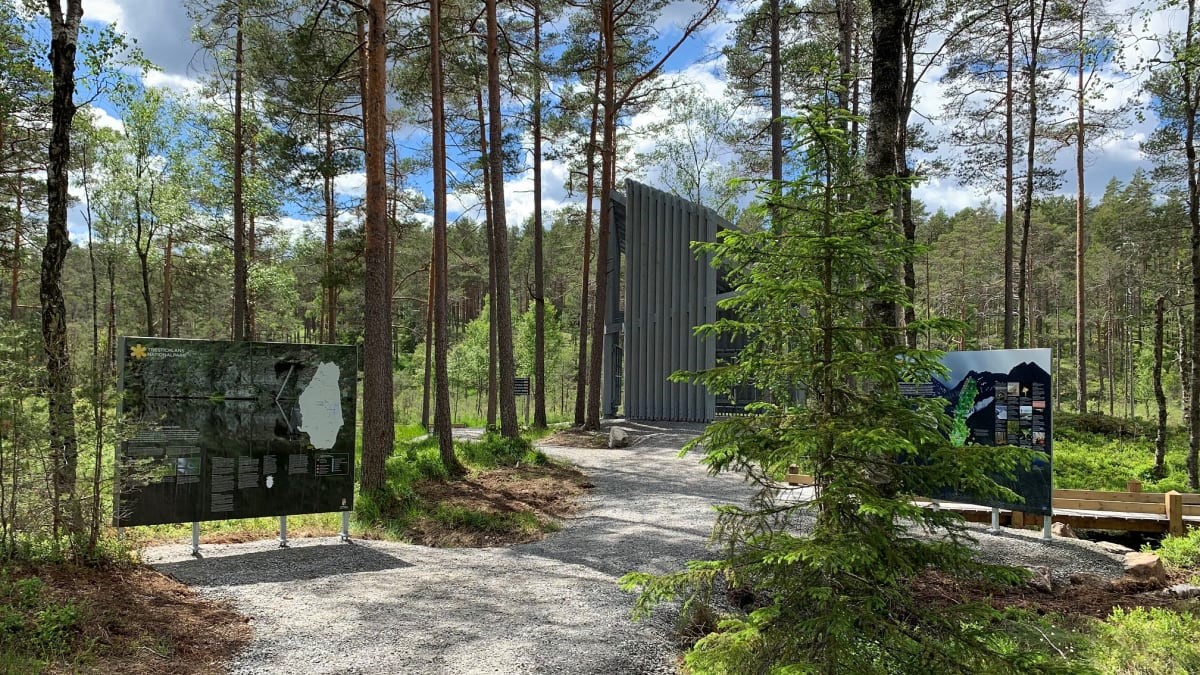 Foto:
Welcome!
The easiest way to visit the area is to start from the national park's entrance and follow the path that leads into the park.
It's a good idea to bring along a map and compass if you choose to hike outside the trails.
If you decide to follow the trail called Halleleden, you eventually will come to Budalsvika on the Norwegian border. There is a cabin here where you can stay overnight that is operated by the Tistedalens Friluftslag touring group in Norway.
Beds can be booked via the Dals-Ed tourist office: