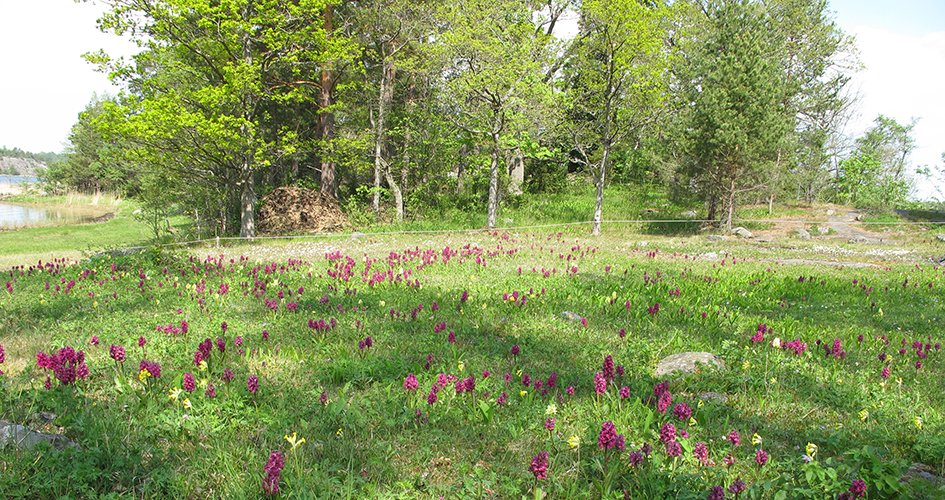 Foto: Ängsö nationalpark
About Ängsö National Park
Ängsö National Park is situated in Stockholm's archipelago in the heart of Roslagen.
The island features a picturesque cultural landscape with flowering hayfields, pastureland and pollarded trees. The park, one of our oldest national parks, was formed in 1909 to preserve the beautiful environment.
During spring and early summer, the full splendour of the land is on display, with flowering meadows and pastures. But Ängsö is more than that. The varied nature, with deciduous groves, old coniferous forests and inlets, provides popular habitats for birds, and part of the island consists of a bird sanctuary.
The national park, one of the smallest in Sweden, encompasses 190 hectares, of which 73 hectares are land. The land portion is made up of meadowland, grazing land and hillsides of broadleaved trees, coniferous forest, deciduous forest and areas with fields and reeds.