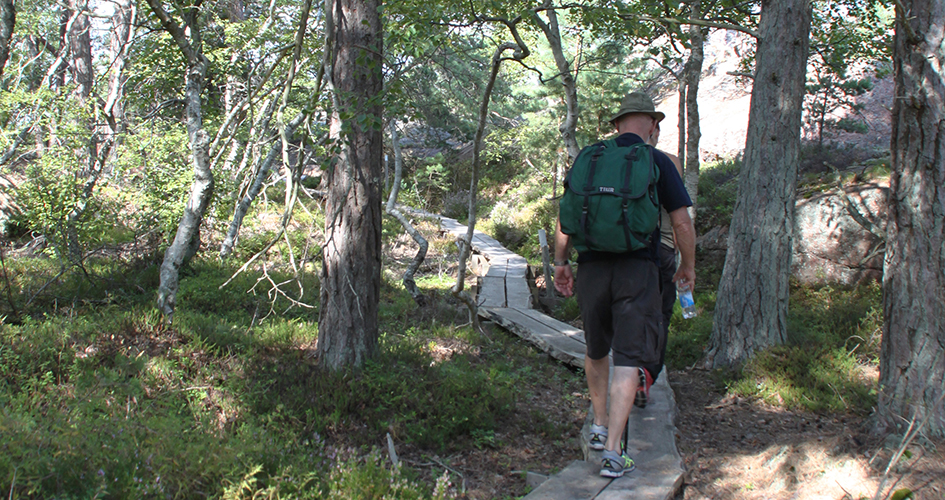 Foto: Anna Lindberg
Hiking tour
Hike in varying surroundings.
About the activity
3.3-km (white markings) hiking in varying surroundings over smooth, polished rocks, through broad-leaved deciduous forest and up on the summit of the island.
The hike is rigorous and large differences in altitude occur along the trail. Planks, handrails and steps are in place to facilitate your visit. In rainy and damp weather, the rocks are slippery and great caution is required on your visit.