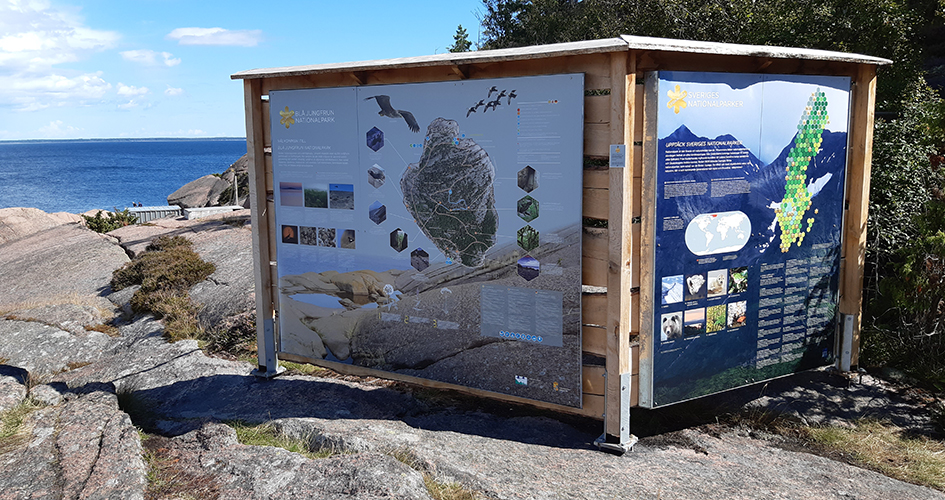 Foto: Karin Jakobsson
Entrances
There are three entrances on the island.
About the activity
Lervik
The entrance that tour boats use most often when mooring at Blå Jungfrun. WC, information site and opportunities for swimming are here.
Sikhamn
It is harder to step off the boat here, but the harbour is well protected against south-easterly winds. WC and information signs are here.
Nedre Västra Stenbrottet
Disembarkation takes place here in the remnants from the quarrying's shipping activities on the island's south-western point. WC, information site and good swimming opportunities are here. Also the Trolleberg labyrinth.