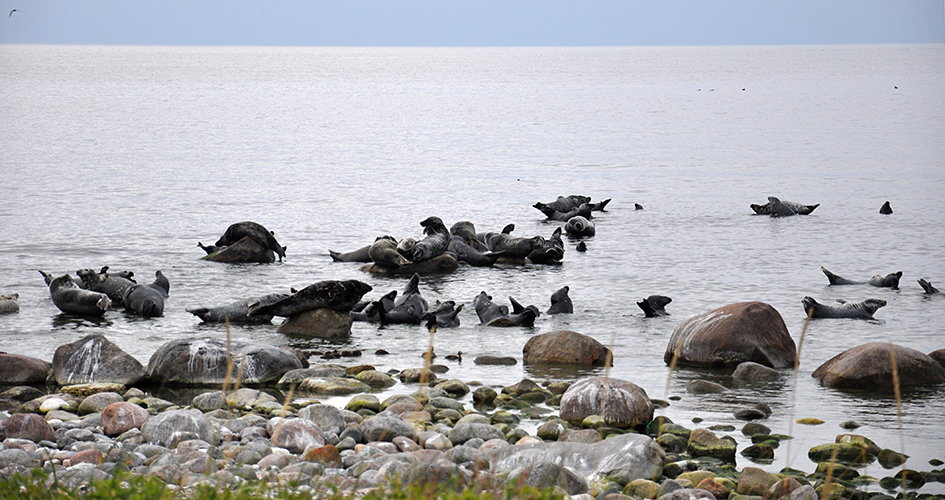 Wildlife
Since the forest is allowed to evolve freely, there is a lot of deadwood, which benefits a number of bark beetle species.
There are rarities here that cannot be found anywhere else in Sweden. A characteristic species is the long-horned beetle, which can become seven centimetres long and which swarms during warm August evenings.
Almost every year white-tailed eagles nest on Gotska Sandön, and several pair of Eurasian hobby nest here. The parrot crossbill is a species that is typical for the island. It is also easy to encounter the chaffinch, coal titmouse and spotted flycatcher here. Along the shore you will find several species of waders, and by Bredsandsudde there are colonies of lesser black-backed gulls and common terns.
Grey seals hunt for fish around Gotska Sandön. Their resting place is Säludden in the north-east, where seals go up on the rocks if the wind is coming from the right direction. On shore you can find mountain hare, which in some years are plentiful.