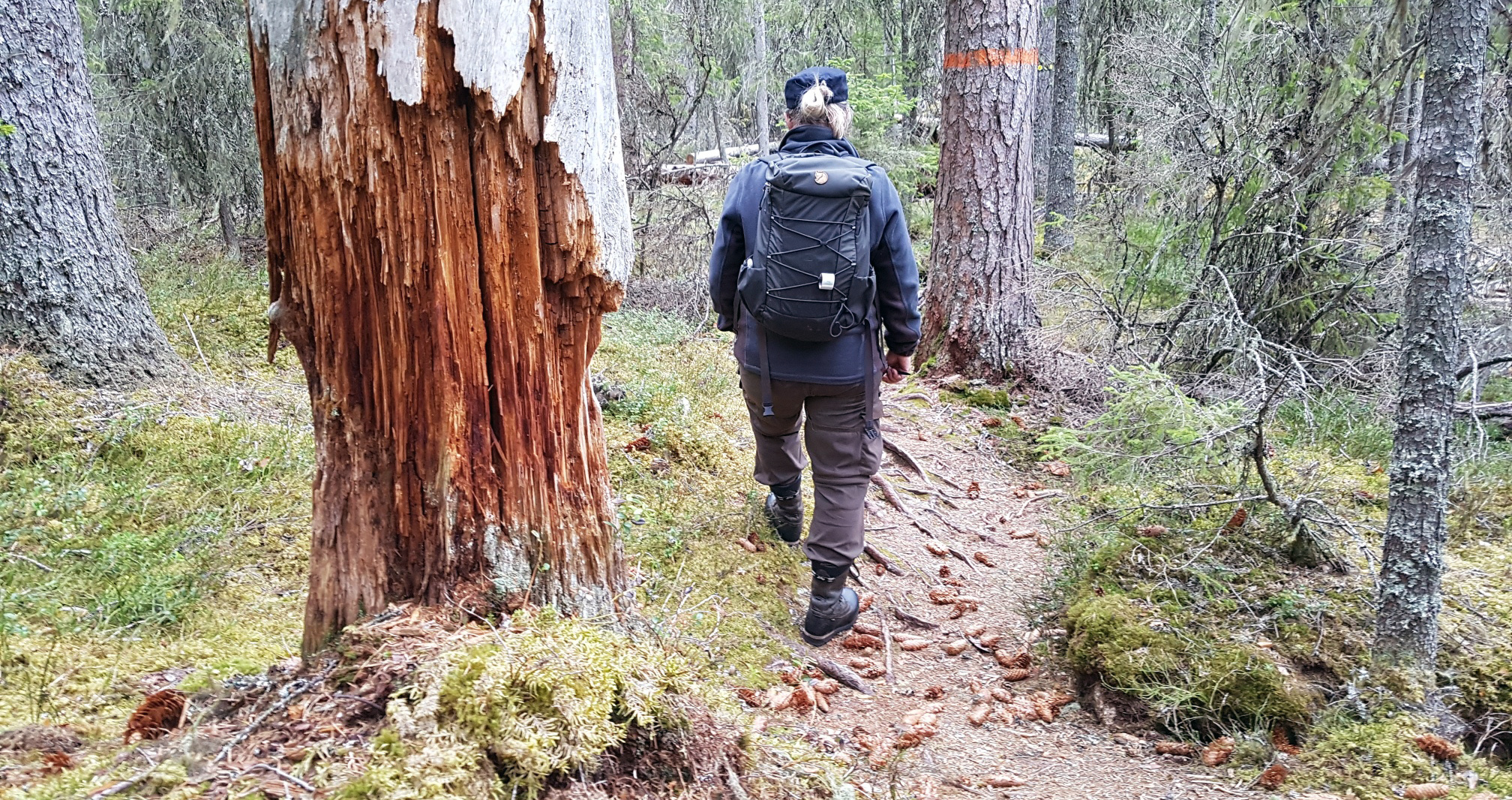 Foto:
Hiking
There are hiking possibilities at different levels of difficulty in Hamra National Park.
About the activity
The Hamra trail
The Hamra trail is about 10 km long, which entails about six hours of hiking in varied surroundings through the entire park. You can advantageously begin at the Svartå river entrance and hike in rugged, boulder-strewn terrain along the river to the Main entrance in the open swamp landscape. Parts of the stretch are arduous, involving climbing over boulders and wading across the river.
The swamp landscape
You can reach the swamp landscape from the Main entrance and from the Swamp entrance. There you can hike for about an hour along a loop across the open bogland. There are two-plank footbridges where the ground is wettest.
The virgin forest loop
The virgin forest loop is a one-hour walk through virgin forest surroundings that starts at the Main entrance. On the first half you go up a broad wooden ramp to a vantage point. The trip can be abbreviated by a shortcut after about 2.5 km.
The Svartå river loop
From the Svartå river entrance you can go on a loop along the Svartå river for about 3 km, experiencing a small waterfall and pools. After going halfway, you can abbreviate the trip by taking a shortcut. On the last segment you have to do a little climbing over boulders and rocks.