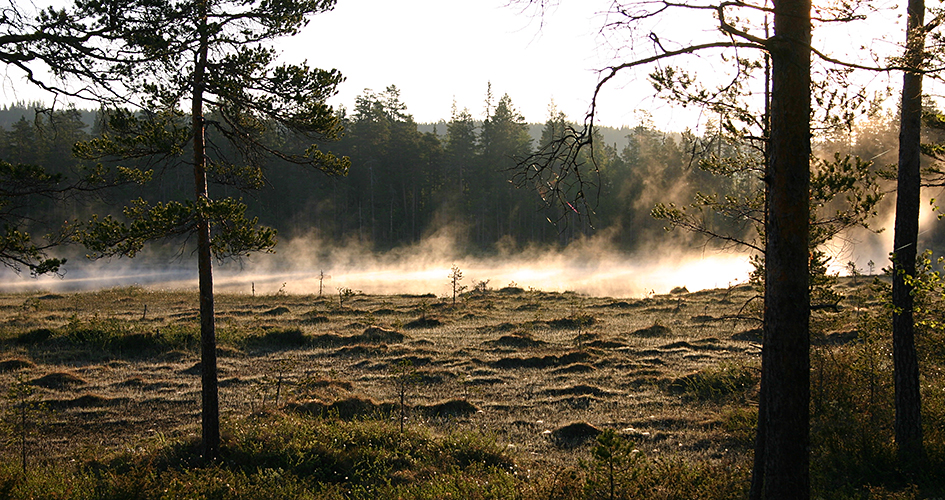 Foto: Peter Ståhl
About Hamra National Park
Hamra National Park lies in an undulating landscape of primitive rock and rounded mountains in Gävleborg county.
The 1,383-hectare national park consists of forest, swamps and streams. Hamra National Park is most well-known for its forest. The oldest part of the national park has one of the few untouched forests in central Sweden. Many of the ancient forest's animals and plants live in the old trees and deadwood.
Almost half of the national park is a large, contiguous swamp complex made up of marshes, brooks, tarns, quagmire and pine-covered islets. The large, untouched bogland is popular with both birds and hikers. The Svartå river, which drains the swamp, has never been used for log driving. As a result, rocks are scattered all over the riverbed, which provides good living conditions for fish and small aquatic fauna.