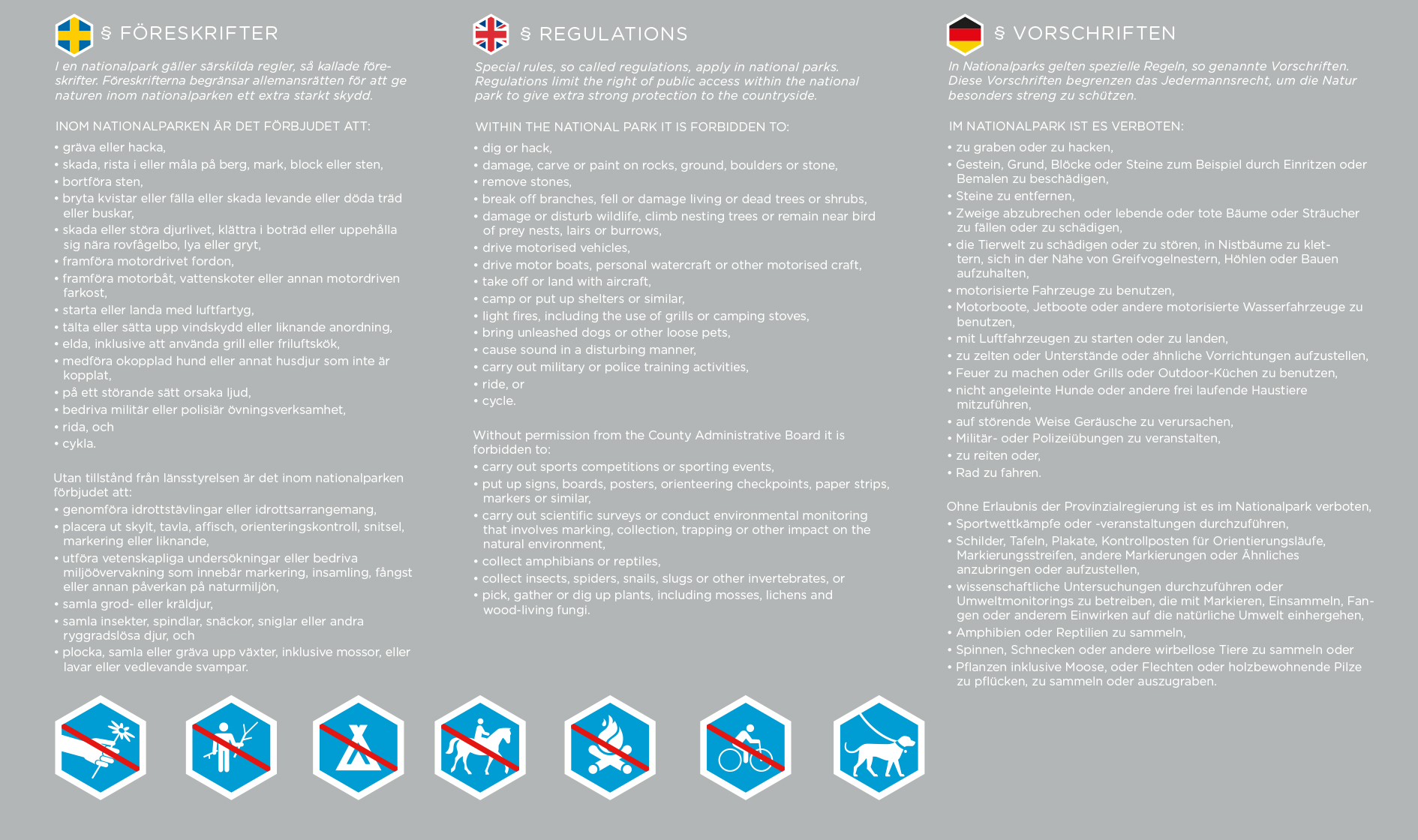 Foto: Anna Lindberg
Safety and rules
The purpose of the regulations is to protect the valuable nature in Norra Kvill National Park.
Within the park special regulations apply:
You may not have a dog or other pet that is not on a leash.
You may not pitch a tent of build a fire.
You may not disturb animals and birds.
You may pick berries and mushrooms for your own use.
You may not fish.