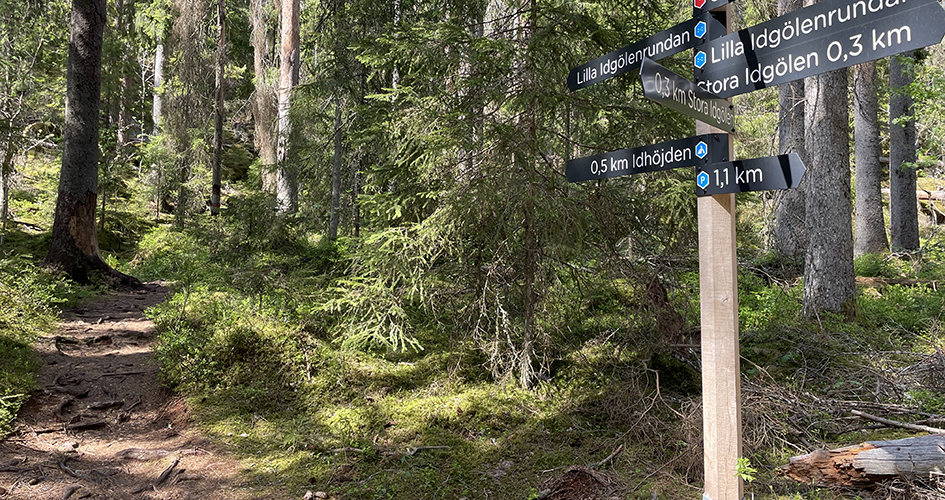 Foto: Anna Lindberg
Accessibility
The park is very inaccessible, with large differences in elevation as soon as you pass the entrance.
Footbridges and handholds in the form of ropes leading up to Idhöjden are in place. The paths are identified in the terrain with red and blue markings.
The Näckön rest area adjacent to the car park and the information display can be reached by means of a wide footbridge. However, there also are uneven places here that can be hard to negotiate on your own – with a wheelchair, for example. There are picnic tables here and the possibility of grilling food. However, you must bring along your own wood or charcoal.
On the road between the car park and the entrance, there is a WC building with two WCs, one of which is adapted for the disabled.