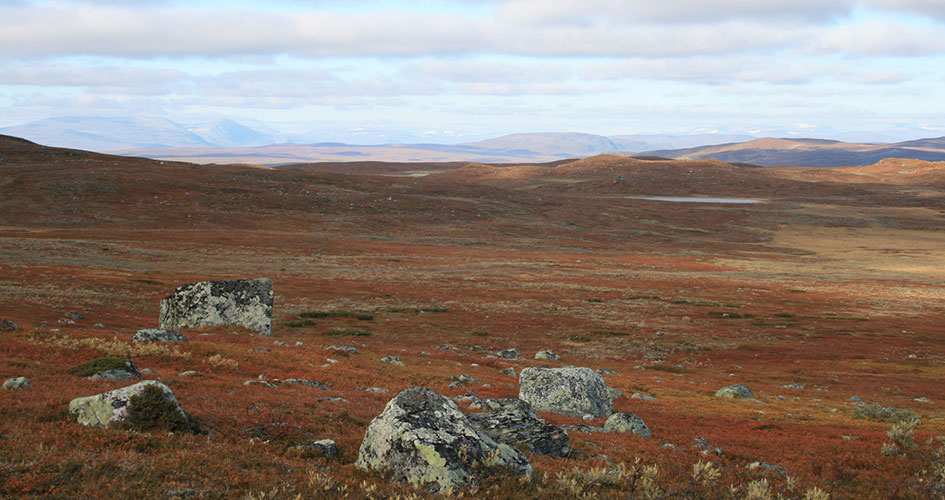 Foto: Länsstyrelsen Norrbotten
When you should visit the park
Pielkekaise National Park has something to offer year-round.
Summer
In the summer you can hike in the national park from Jäckvik, Adolfström or Viejenäs. In addition to hiking, the park's magnificent displays of flowers and bird life are worth seeing.
Autumn
An autumn hike at the beginning of September is the right time to experience the mountain birch forests and mountain heaths aglow with brilliant autumn colours.
Winter
In winter the national park can best be experienced on skis. There are many ways to do this, and you can decide, based on your mountain and skiing experience, whether you want to go on a trip in the coldest mid-winter period or during the milder days of spring, when the sun begins to shed its warmth again. The ski trail essentially follows Kungsleden (the King's Trail). Snowmobiles may be operated only outside the national park as far as the park boundary.