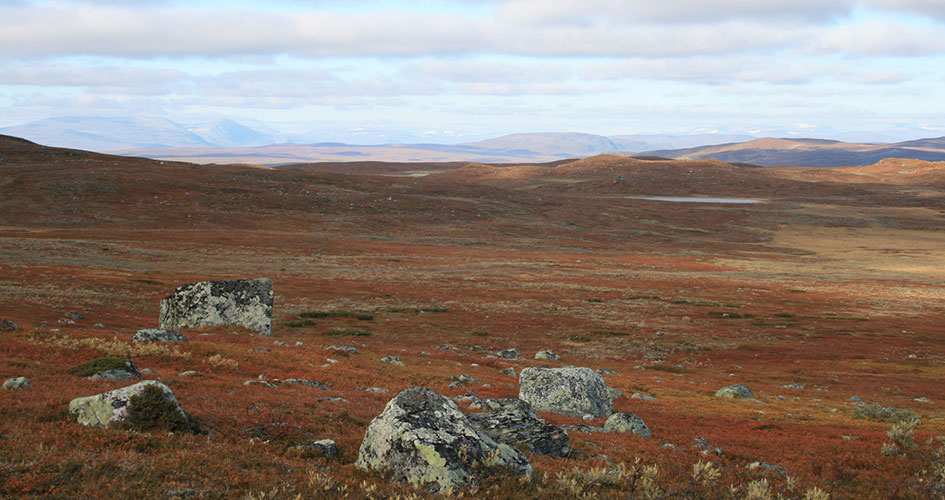 Foto: Länsstyrelsen Norrbotten
About Pieljekaise National Park
Pieljekaise National Park is in the Arjeplog mountains between Jäckvik and Adolfström.
The highest mountain, with a summit 1,138 metres above sea level, is Pieljekaise, which also gave the national park its name. In Sami the mountain is called Bieljijgájse, which means "ear mountain". The two peaks of the mountain look like an ear in profile.
The national park is in a low mountain area with many small lakes and birch forests, but also heaths and meadows with abundant flora. The aim of the national park is to preserve an area with mountain birch forests in its natural state.
Pieljekaise National Park is in the Semisjaur-Njarg sameby, a Sami economic and administrative unit created with the intention of tending reindeer.