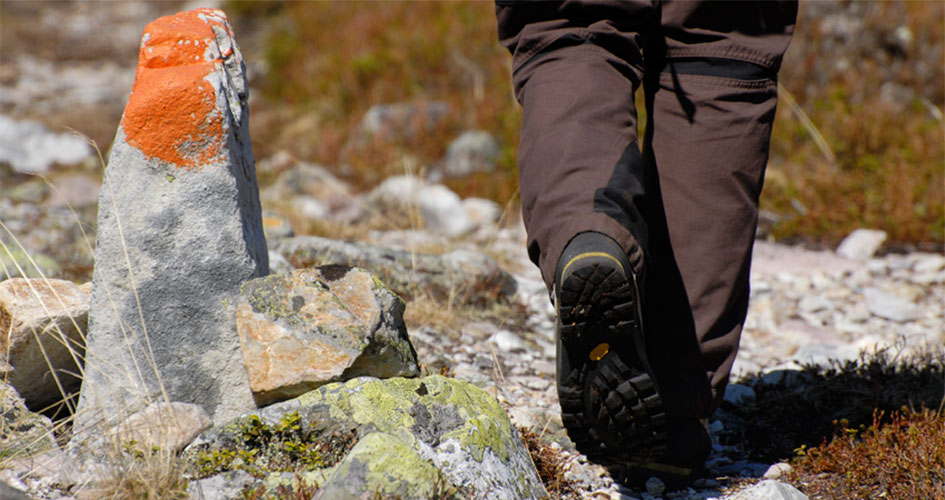 Foto: Länsstyrelsen
Clothing and equipment
For the most part, the paths and trails are well-marked and easy to follow, but it's always good to have a map and compass with you.
In your backpack you should also have rainwear and maybe a cap and gloves as well. It also is good to bring along a water bottle because there is not always access to water.
Up on the mountain it can be rather rocky, with some boulder-strewn sections where it's difficult to make one's way. However, a fit person who is used to hiking will be able to get around without much difficulty.