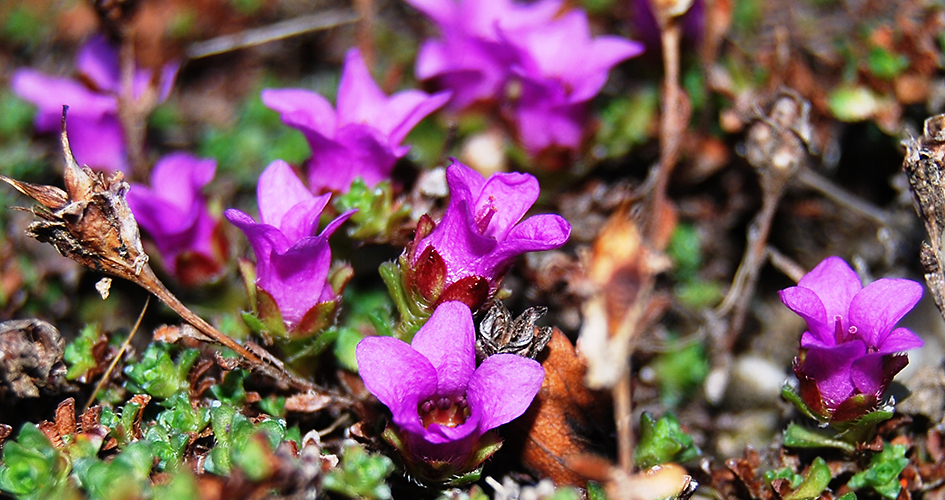 Plant life in the mountains
Vadvetjåkka's calcareous bedrock and the proximity of the Atlantic rain favor the rich flora.
About the activity
Nearly 300 vascular plants have been found in the area, including rare species such as northern moonwort and lappvedel (a plant in the oxytropis family). The most species-rich part of the park is the south slope of the mountains where the calcareous bedrock spawned a lush birch forest. Here you will find mountain avens, purple saxifrage, veronica fruticans and primula scandinavica.