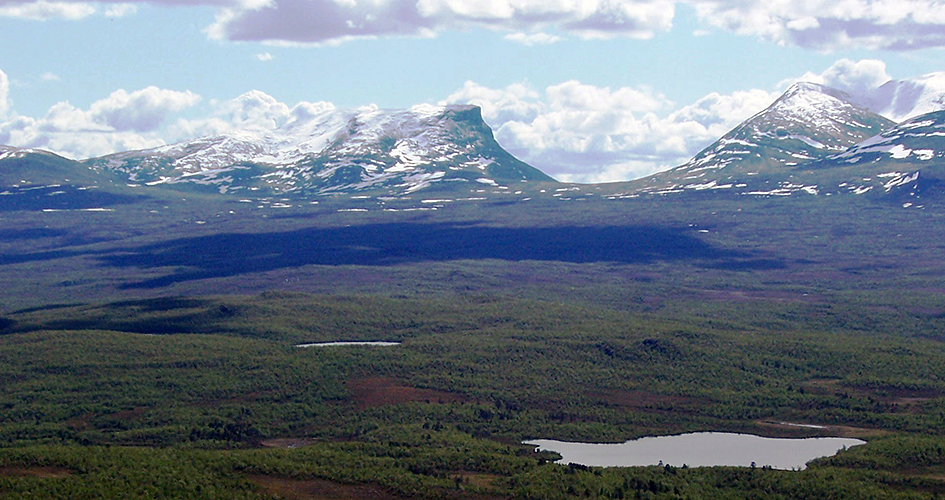 Foto: Abisko nationalpark
About Abisko National Park
Abisko National Park measures 7,700 hectares and is south of Torneträsk lake in Kiruna municipality.
You will find the Abiskodalen valley here, covered with mountain birch trees, and beautiful and easily accessible Mount Njullá, known for its profusion of flowers.
The Abiskojåkka river flows through the long valley, and close to the tourist station and naturum Abisko visitor centre, it rushes forward through a beautiful canyon.
Kungsleden (the King's Trail) and several other trails and nature paths traverse the park.