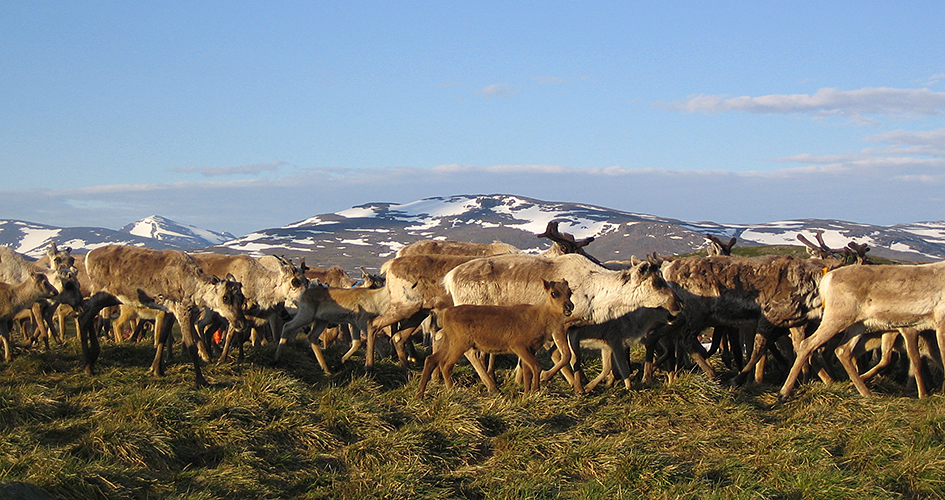 Foto: Abisko nationalpark
Wildlife
Predators such as bear, wolverine and lynx are present in the National park. They are difficult to spot, but during the winter, you can find their tracks.
In winter you also can see moose. It is easy for them to find fodder in Abisko since the snow cover is not as deep here. Reindeer can be found in the area most of the year.
You can see golden eagle, white-tailed eagle, rough-legged buzzard and gerfalcon hunting above the mountain. In some years the rare Arctic warbler has been seen on the slopes of Mount Njullá. You will find redpoll, willow warbler, bluethroat and brambling in the birch forest and golden plover and dotterel in the alpine heaths. Wading birds thrive in the marshlands and red-throated diver in the small lakes. The bird-rich delta where Abiskojåkka empties into Torneträsk is a bird sanctuary during parts of the year.