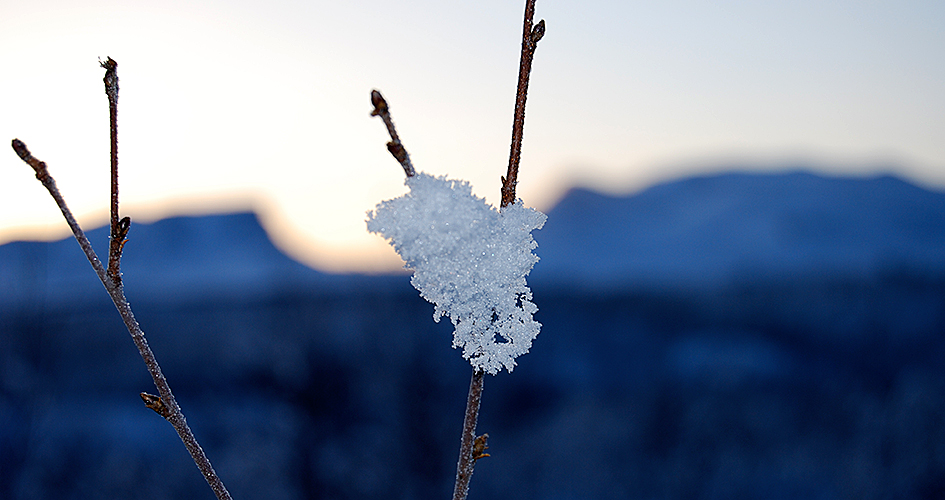 Foto: Abisko nationalpark
When you should visit the park
Abisko National Park has something to offer year-round. The tourist station is now open all months of the year.
Abisko has an average annual precipitation of only 300 millimetres, which means that it often is sunny here.
In early autumn, the mountain birch forest is "ablaze" with autumn colours, the mosquitoes are gone and the air is often fresh and cool.
In late autumn and winter, many come to experience the aurora borealis, polar night, snow and cold. When Torneträsk lake has frozen over around December, skating on the lake is a spectacular adventure.
In late winter and early spring, snowshoes or skiing are the order of the day.
In the summer, you can go on both long and short trips. This is the best time to experience bird life and magnificent displays of flowers. The water in the boreal rivers can be high during early summer.
You can find more information on activities and attractions in the national park under the heading below: