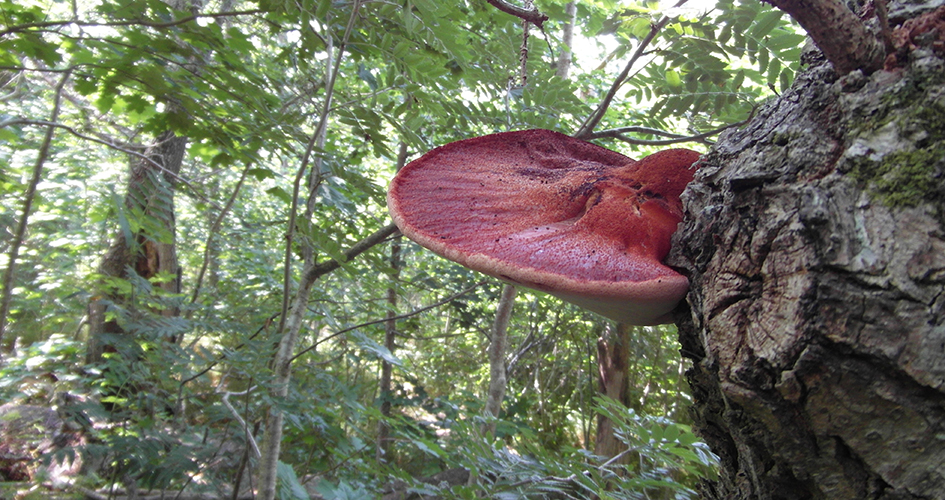 Foto: Marie Larsson
Plant life
Vegetation on Blå Jungfrun has been impacted by the island's remote location. The trees are low-growing and contorted, contributing to its mystical aura.
Old broad-leaved forest and a climate that is almost maritime have made the island into a very special place for suboceanic lichen. Such lichen requires high humidity and usually flourishes mostly in western Sweden. Examples of such lichen to be found on Blå Jungfrun are lungwort, tree lungwort and blue felt lichen.
Beautiful shoreline flowers
Plants that are a little more conspicuous and that meet visitors along the shores are garden angelica, purple loosestrife, narrow-leaved everlasting-pea and valerian. In the forest summer-flowering plants are rather sparse, but there are plenty of bilberries. The spring flowering is more impressive, with hepaticas and wood anemones. Butterfy orchids and moorland spotted orchids also can be found in the shade of the forest.