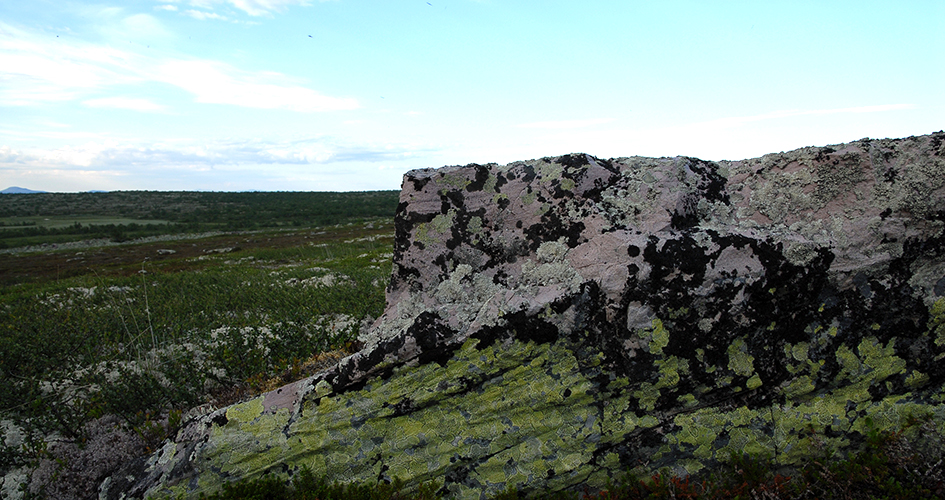 Foto: Stefan Hamréus
About Fulufjället National Park
Fulufjället National Park is a virtually untouched nature area in the southern part of the mountain range. The mountain rises in the landscape as a plateau that has steep sides and is flat on top. No reindeer graze here, so the mountain heath is covered with a thick carpet of lichen.
The Njupeskär waterfall is one of the highest in Sweden, cascading a total of 93 metres with a free fall of 70 metres. For thousands of years the water has chiselled out a deep canyon. Most of the visitors come to see it. From the top of the falls, you have a fantastic view of the canyon and the landscape.
The national park was dedicated in 2002. It measures 38,500 hectares (385 square kilometres), two-thirds of which is bare mountain heights and heath.