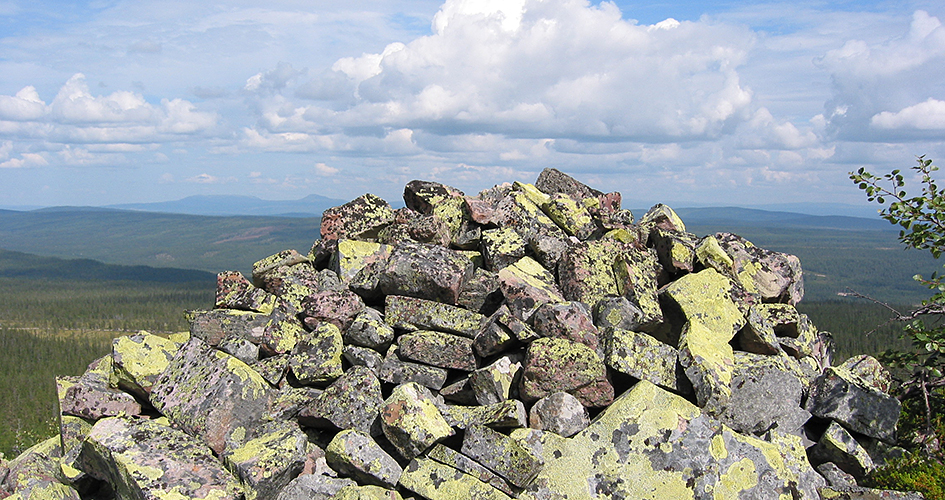 Foto: Fulufjället nationalpark
History
Signs of people who have lived on Fulufjället are preserved in several places.
At the edge of the bare mountain heights, there are burial cairns from the Iron Age. The Altar Ring up on the mountain probably was a circle of rocks used to capture falcons. Those most coveted were the light-coloured, almost white Gyr falcons that have been captured as recently as the 19th century.
Plans for the national park began in earnest in 1995. The purpose in forming the park was to preserve a southern mountain region with special vegetation and great nature values in untouched condition.