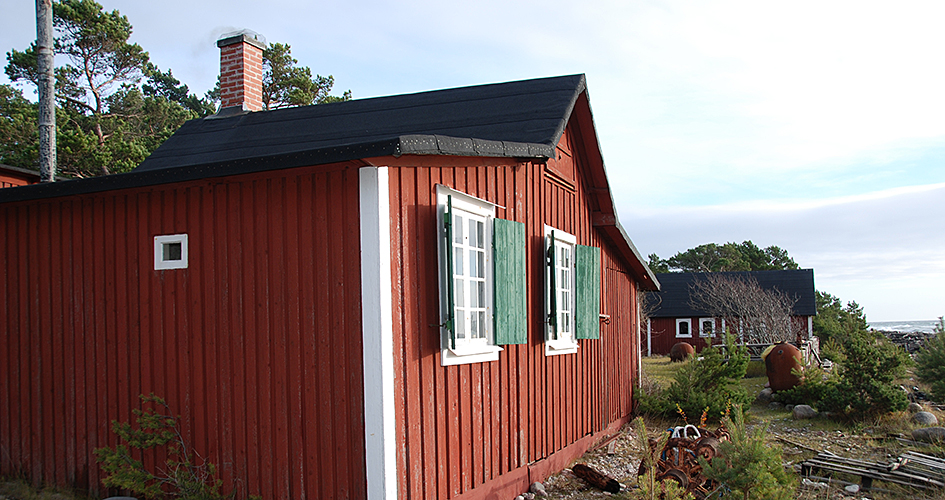 Foto: Länsstyrelsen Gotland
Coffee at Bourgström's cabin
In the hunting and fishing cabin that lighthouse keeper Karl Bourgström had erected, Karl used to sit and tell stories to author Albert Engström.
About the activity
Many of the anecdotes later wound up in Engström's book "Gotska Sandön", which was published in 1926.
The cottage is not open, but outside are a table and benches with a breathtaking view of the sea. It is a prime place for a cup of coffee on a hike in the southern part of Gotska Sandön. On the beach below lies driftwood, including some fragments from shipwrecked boats that lie beyond on the bottom of the sea.
The easiest way to get to the cabin is to follow the Högaland trail.