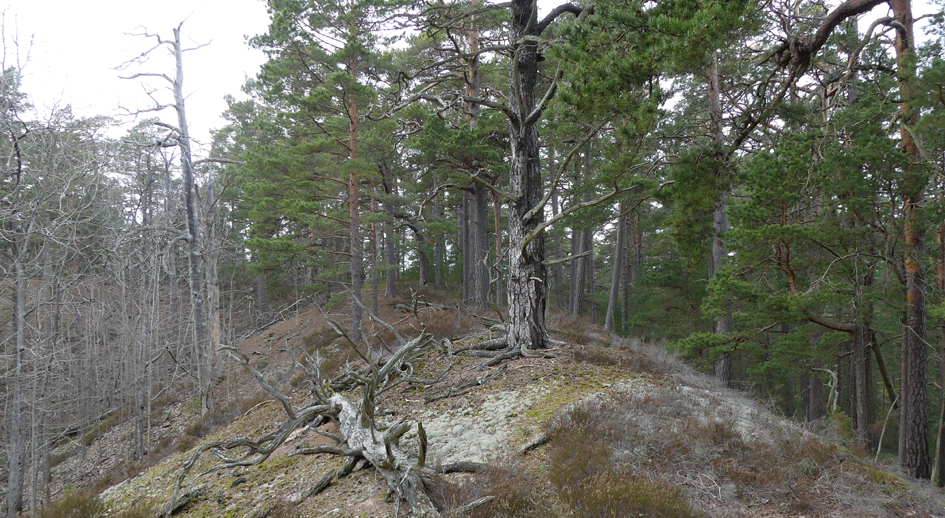 Foto: Länsstyrelsen Gotland
Höga åsen
The largest and tallest shifting sand dune on the island is Höga Åsen. The dune stretches from west to east coast. The highest point is 42 m metres above sea level.
About the activity
To get to the ridge follow the Höga Åsen trail.
Along the way you will experience the immense size of the sand dunes and see ancient pines. Keep a lookout for the emergence holes made by beetle larvae in the bark of dead pines.
Because it was inaccessible, logging during the 19th and 20th centuries bypassed this area. There are large, old oak trees here to observe, and the view from the ridge is breathtaking.