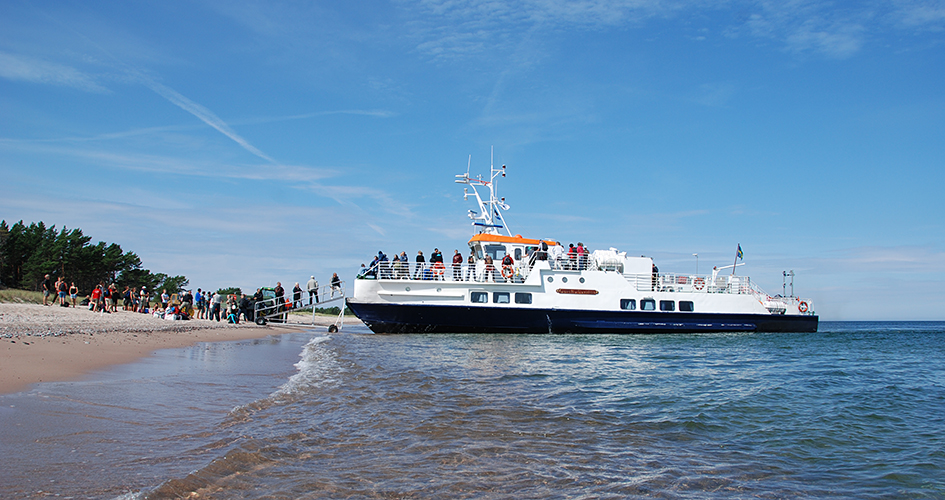 Foto: Länsstyrelsen Gotland
Entrances
Gotska Sandön has no main entrance because the island lacks a harbour.
About the activity
Passenger ships that go to Gotska Sandön can put in at the northern part of the island when wind conditions permit. Otherwise passengers are transferred to the island by inflatable boat. For pleasure boats it is a matter of finding a beach that is sheltered where one anchors.
However, anchoring is forbidden by the electrical cable that goes in by Tärnudden. By Säludden there is no admittance both on land and in the surrounding water. The off-limits boundary in the water extends 300 metres from land. You are not allowed to bring pets ashore on the island. Permission is required from a park official to build a fire or to grill.
The natural gathering place on Gotska Sandön is the lighthouse station in the north-western part of the island. There is a small museum here, and this is where the custodians and other park personnel live. Lodging is booked in advance, and you can either dwell in your own tent, rent a room in a cabin or rent a house.