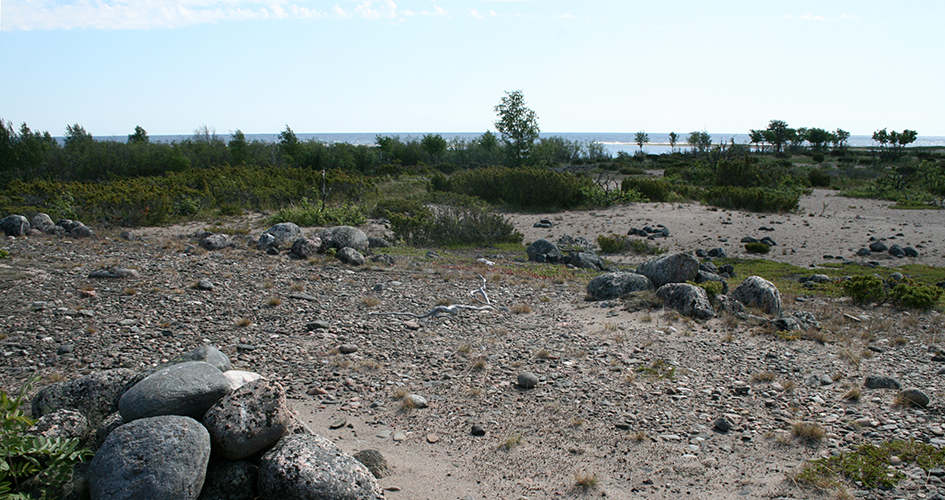 Foto: Länsstyrelsen Norrbotten
Geology
The islands in the Haparanda archipelago began to emerge from the sea about 1,500 years ago. They are composed of moraine and sand. The land uplift, waves and wind have shaped the islands that we see today.
The national park encompasses two large and some smaller islands. Sandskär, the largest island, is one of the most interesting and well-known islands in the Norbotten archipelago. It has a distinctive shape because of a three-kilometre-long sandbank to the north.
On other parts of the island there also are large sand dunes, including a large "stadium" of sand with encircling dunes. Along the island's shores there are beach embankments and rubble fields.