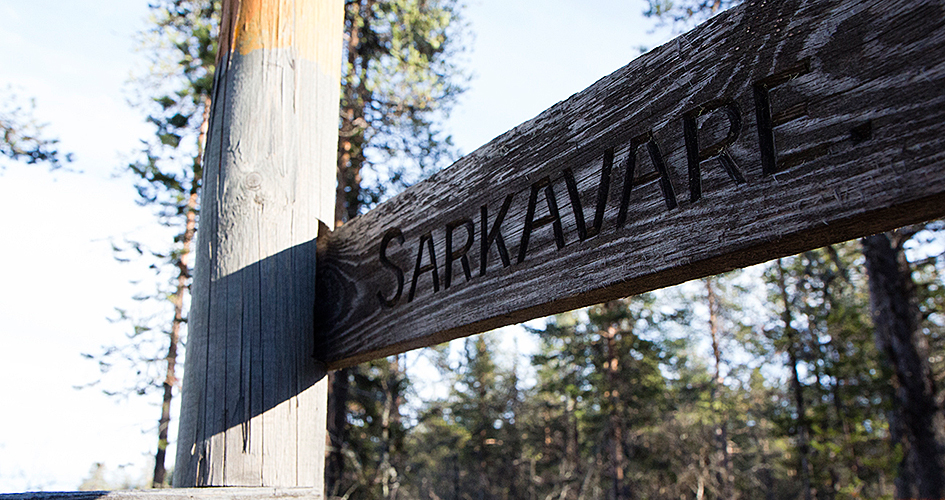 Foto: Laponiatjuottjudus
Getting here
There are three entrances to Muddus/Muttos National park. The easiest way to get to Muttos is from the south.  
The Skájdde Entrance
The Skájdde entrance is reached from road E45 at Ligga between Jokkmokk and Porjus. The road from Liggá to Skájdde is cleared of snow on March 1st each year. It is not maintained during thawing time in the spring. There is parking in Skájdde, and from there you can walk on boardwalks through the southern part of the park.
By car via Sárggavárre
You can also get to the park from the south-east through Sárggavárre (Sarkavare) and Urttimjávrre (Urtimjaur) located on the road to Miessávrre (Messaure). The roads to Sárggavárre and Urttimjávrre are ploughed all year-ruond.
Skiing into the park
In winter you can also get to Muddus/Muttos National Park through trackless terrain from the north. Park by road E45 between Porjus and Gällivare and ski to the national park. This route is not recommended during the summer because the marshes are almost impassable then.