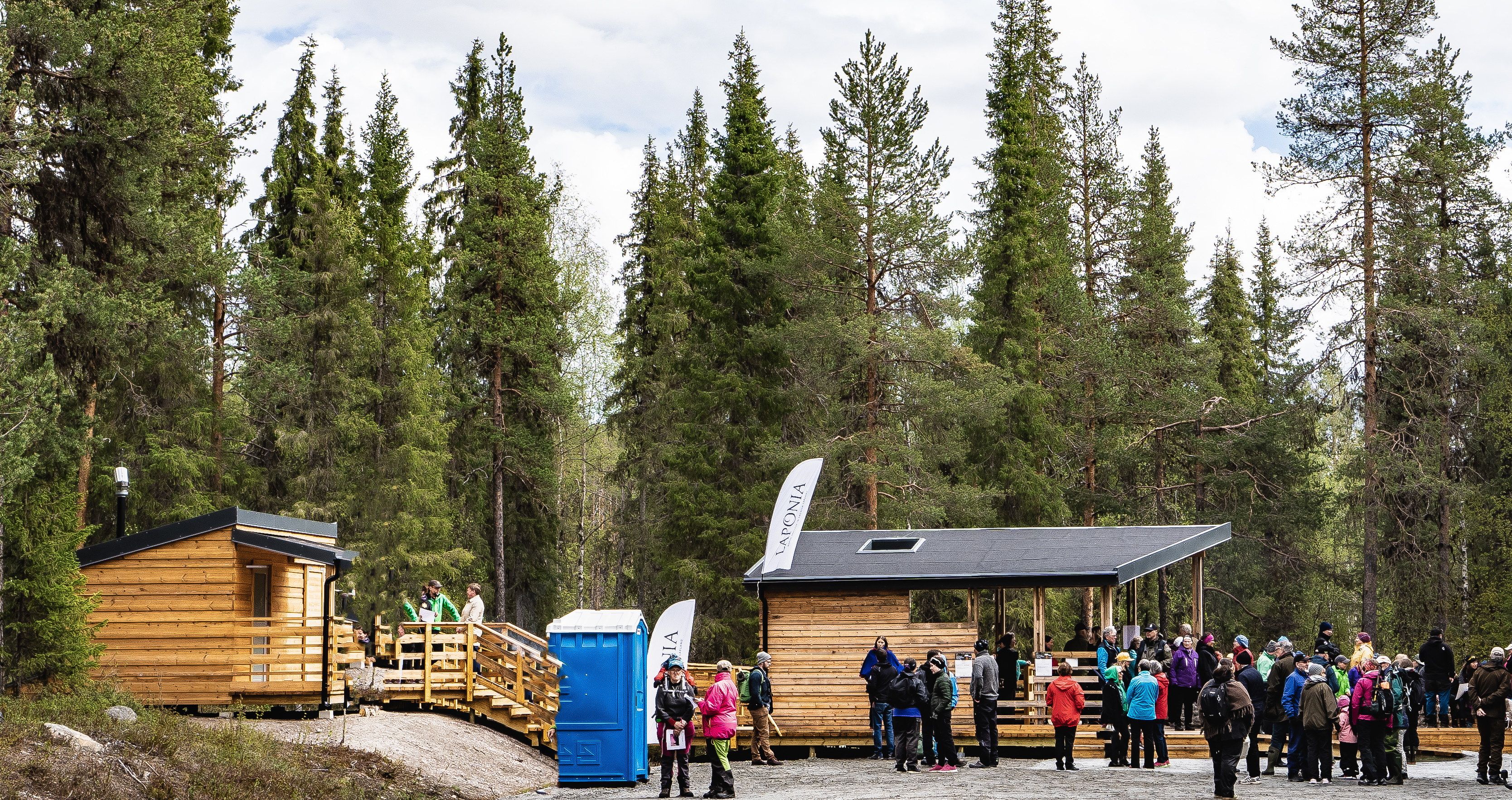 Foto: Laponiatjuottjudus
Accessibility
At Skájdde in Muddus/Muttos National Park you find a new national park entrance. It is adapted for the disabled.
The road from Liggá goes all the way into the national park, to the entrance in Skájdde.
Sleeping accommodations
In the national park there are five cabins that are open all year round. They have a simple but comfortable standard. You make a fire, fetch water, cook, wash up and clean out. There is basic cutlery and crockery. The cabins also have blankets and pillows, but you need your own bed linen. There is firewood and there are Calor gas stoves in all the cabins. In the cabins you find information about how to pay.
Get more out of the park in naturum
Naturum Laponia visitor centre is located in Stora Sjöfallet/Stuor Muorkke National Park. It is the visitor centre for all of the national parks in the Laponian area. In the visitor centre you can learn more about the Laponian area, reindeerherding, listen to stories and get to know Laponia's topography. Outdoors you can hike nature paths.