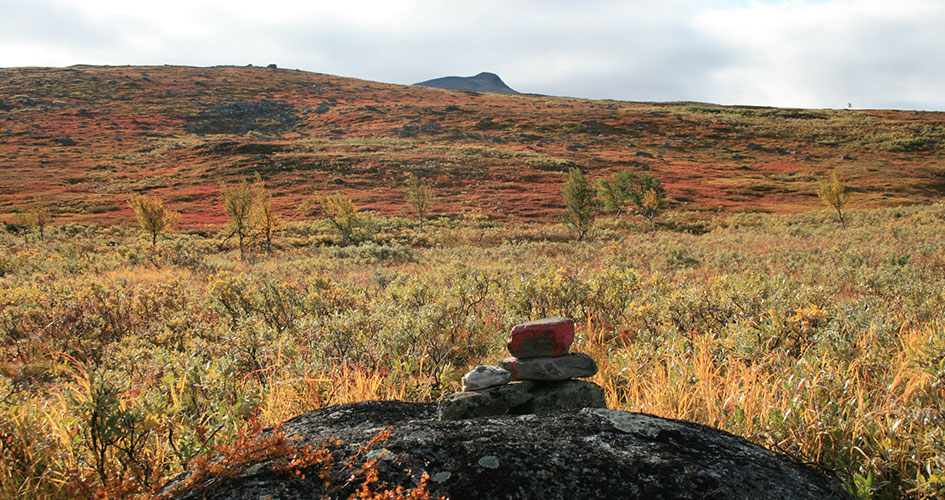 Foto: Länsstyrelsen Norrbotten
History
Pieljekaise is one of Sweden's oldest national parks. It was formed in 1909 along with eight other parks.
The intention was to protect a low mountain area with vast and beautiful mountain birch forests.
Reindeer husbandry then and now
Pieljekaise National Park is part of a Sami economic and administrative land area known as Semisjaur-Njarg sameby. For thousands of years the area has been the home of Sami who have lived side-by-side with reindeer.
The land has many remnants of former Sami lavvú sites and fireplaces. There are also remnants of pits used to capture wild reindeer.
Today reindeer husbandry continues in the area. In the western part of the park is a Sami place called Tjállas, with its reindeer pastures. Visitors are, of course, expected to use good judgment and not disturb grazing reindeer or interrupt work with them.