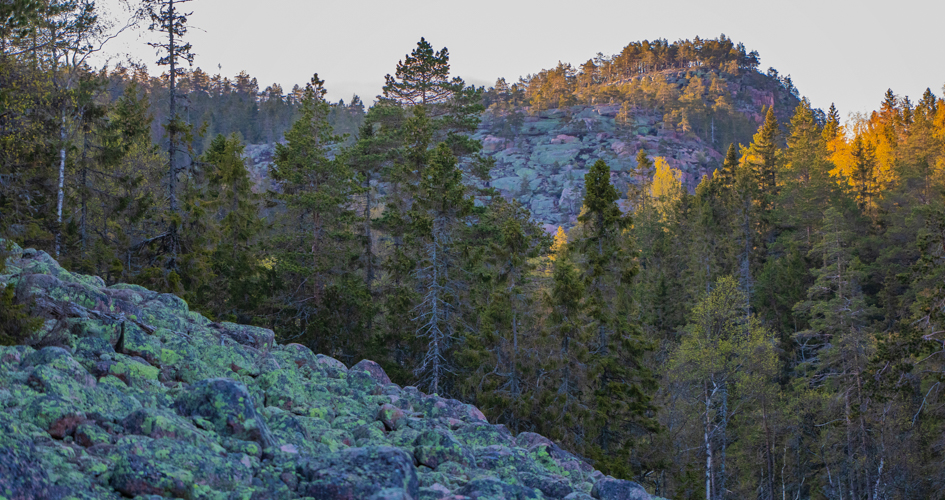 Foto: Erik Engelro
About Skuleskogens National Park
In Skuleskogen you will find one of the coastland's few remaining old-growth forests. You can hike here for days and enjoy the lush forests growing along small streams or go out on the bare, rocky ground and be captivated by the magnificent views.
Despite the fact that the Skuleskogen forest was affected by large-scale logging during the second half of the 19th century, today many of the national park's forest environments impart a sense of primeval forest.
In Skuleskogen there is something for all visitors. The national park's three entrances are gateways to exceptional experiences and attractions.