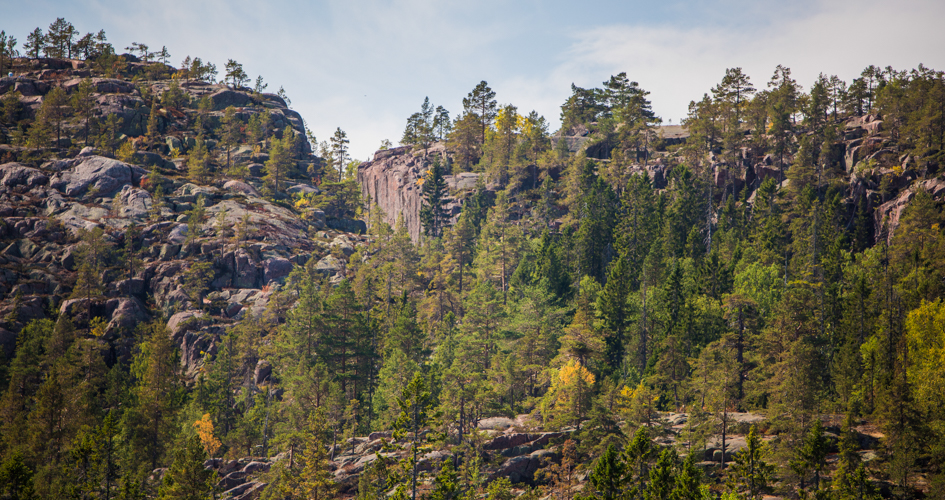 Foto: Erik Engelro
Welcome!
Skuleskogen offers nature experiences that are hard to beat 365 days of the year. During spring you can enjoy hepaticas, ethereal greenery and abundant bird life.
In the summer you can combine delightful mountaintop trips in shorts across rocky ground with a cooling swim in the sea and tarns. An autumn trip in October offers brilliantly coloured deciduous forests and panoramic views in the clear air. In the winter you can ski alone in powder snow a metre deep or glide easily along snow-covered rocky ground on the frozen crust of late winter and early spring.
An important purpose of the national park is to provide good opportunities for the public to visit and experience this fantastic area.
The easiest way to visit the park is through one of the three entrances: the North, West or South Entrances.
From the South and North Entrances, you can hike to Slåttdalsberget mountain, with the Slåttdalsskreva crevice. These are the national park's most well-known and most often visited attractions and the result of geological processes spanning hundreds of millions of years.