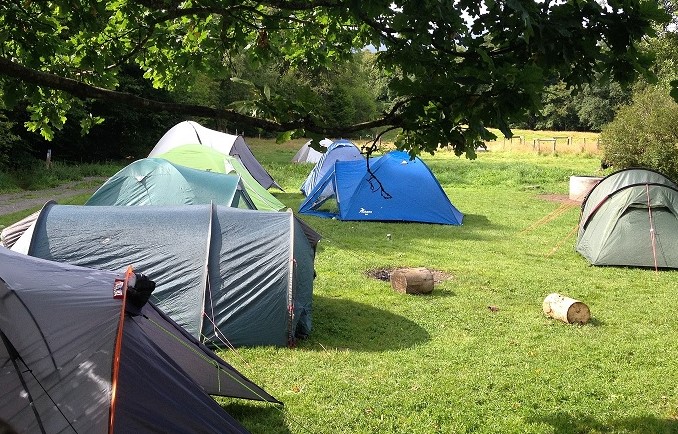 Sleeping Accommodations
There are sleeping accommodations at our rest areas. Remember to always clean up after your visit. If you make a fire in any of the fire places - please make sure that the fire is extinguished before you leave the area, thanks.
About the activity
Please note! A long, dry summer will have an effect on the water levels in all our wells. There will always be water at the visitor centre in Skäralid.
The water in the wells at our camp sites is not tested.
Please bring your own water - just to be sure.

We follow the Firedepartment NV Skåne for fire hazard levels. When the risk is high (4, 5 or 5E) we will remove axe, saw and wood from all our fire places.
Liagården
In the garden you can pitch a tent or sleep in the windbreak. Toilets, BBQ site, wood is available outdoors. Water should be available (most of the year).
Dahlbergs is closed
The rest area is closed until further notice.
There are no toilets, wood, fire places or water available at all. Demolition works of the buildings will commence soon. Please respect any barries and keep a distance to machines.
Killahuset
Killahuset must be booked in advance:
The key is picked up and returned during Naturum's hours. Cost: SEK 500/day; free for schools. There are 6 bunks as well as a sleeping loft for about 20 people. You can pitch a tent in the garden if you have booked. Toilets, BBQ site and wood are available outdoors; stove inside. No electricity. No water - bring your own. You can fill upp at the visitor centre.