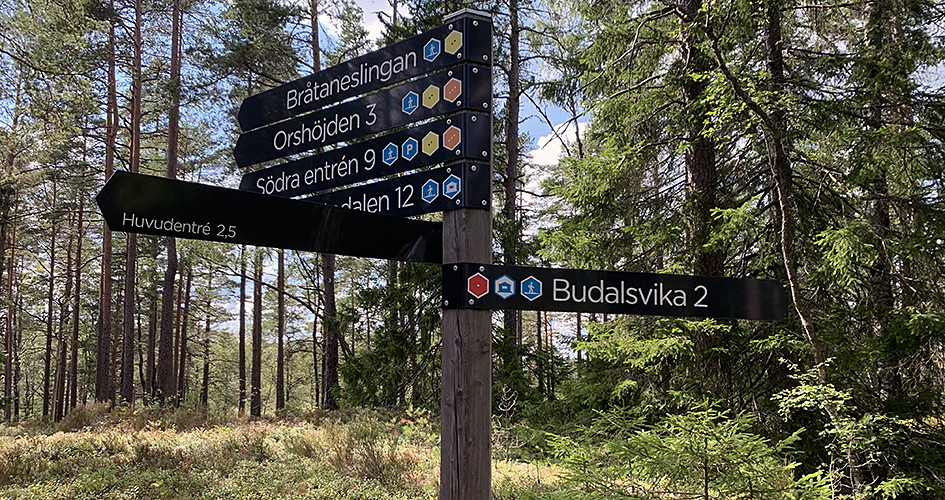 Foto: Amelie Wintzell
Getting here
Tresticklan National Park is in the Dals-Eds municipality in north-western Dalsland, adjoining the Norwegian border.
The best way to reach the national park is from the east. Road signposting from the highway between Ed and Nössemark. At the car park there is a marked trail to the park boundary (about 0.6 km). At the border there is an exhibition about the national park on a viewing screen. The park also can be reached by hiking trails that start from Dals-Ed and Halden. You can also take a taxi to the entrance from Dals-Ed.
Get directions
Drive the road along the east shore of Lake Stora Lee. A side road about one kilometre north of Rävmarken leads past Rökullehögen Farm to the old croft of Råbocken. This is the only sign-posted road to the park. There is a parking area and information display at Råbocken, from which the Halleleden trail runs for just under a kilometre to the park border.