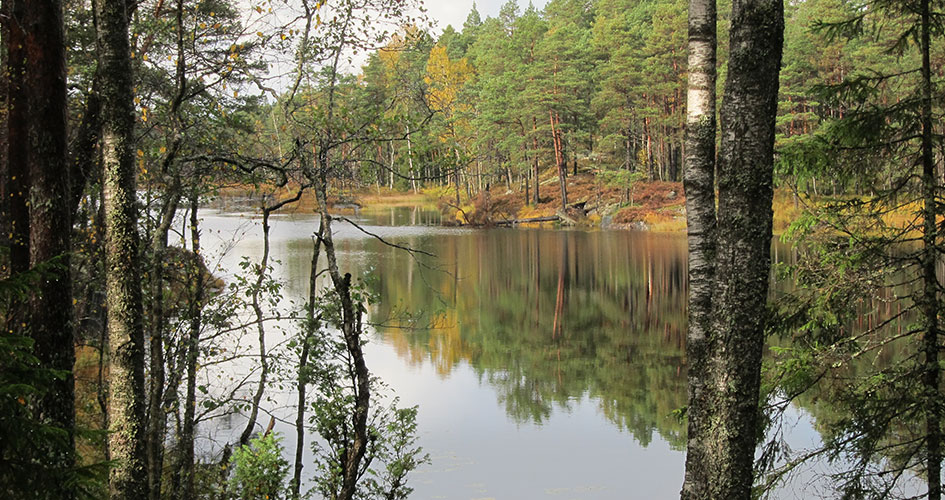 Foto: Länsstyrelsen Västra Götalands län
Safety and rules
The purpose of the regulations is to protect the valuable nature in the Tresticklan National Park.
You are welcome to visit Tresticklan National Park. Remember that you are not allowed to:
Break off branches, cut down or in any other way damage living or dead trees and shrubs
Erect a building, windbreak, hut or other arrangement
Ditch or dam
Use nutrient material or chemical biocides
Add lime to soil or water
Hunt
Build a fire; the prohibition does not apply to use of a portable stove or something similar
Pick, collect or dig up plants. Picking berries or mushrooms is allowed, however.
Use radios or similar devices in a way that disturbs others
Climb in trees with nests, collect insects or in other ways consciously disturb wildlife
Use motor vehicles or motorised watercraft
Land with hot-air balloons
Ride horses or bicycles
Bring along an unleashed dog
Set up orienteering checkpoints or trails marked with paper strips
Conduct commercial activities without permission from the county administrative board.