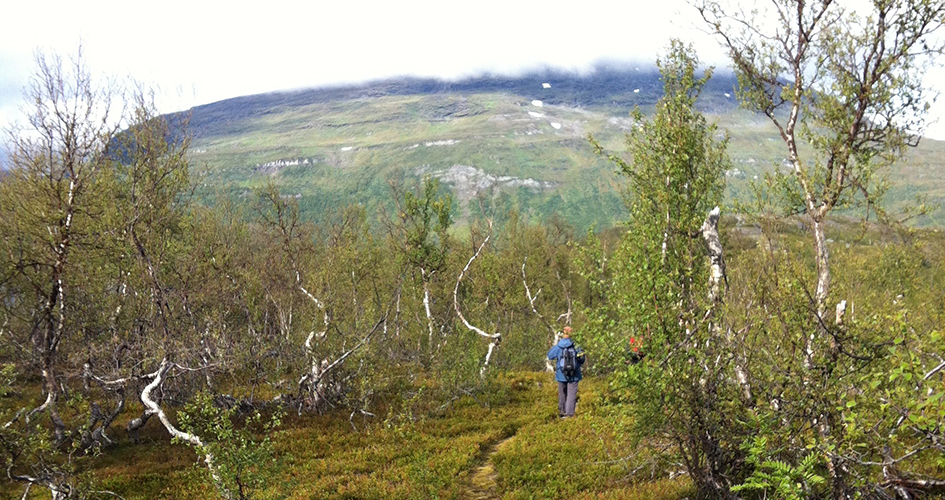 Foto: Länsstyrelsen Norrbotten
Getting here
Vadvetjåkka National Park is west of Torneträsk lake by the Swedish-Norwegian border in Kiruna municipality in Norrbotten county.
Getting access to the national park is difficult. Those who want to visit the park should anticipate hiking.
Hiking to the national park
One way to get to Vadvetjåkka National Park is to hike in from Kopparåsen ridge by route E10 about 20 kilometres from the Abisko tourist station. A summer trail starts from a car park on the north side of the road E10, at Kopparåsen. The trail is about 11 kilometres long and is marked with cairns and a few orange markings. At the end of the trail there is a bridge. After the bridge, the border to the park is a few hundred meters to the east.