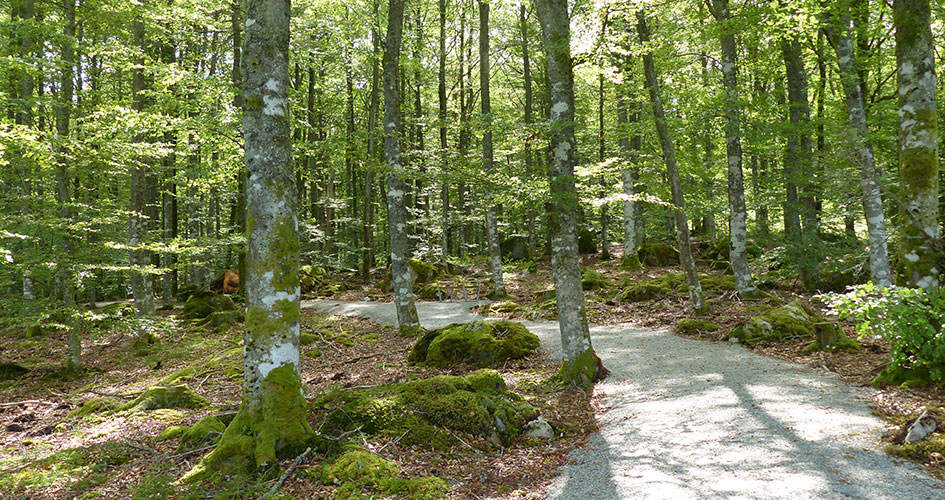 Foto: Länsstyrelsen Kronoberg
Half-day or full-day visits (on land)
About the activity
You can visit the east side, the Sunnabron entrance and Bjurkärr, and you can wander through beautiful old beech forest with its rich plant and animal life. You can hike up to 5 km here. Plenty of opportunities to discover rare lichens and mosses on trees and dead wood. All kinds of fungi can be seen here in autumn, such as Hericium coralloides, Småland's local fungus. Enjoy the rich birdlife in the deciduous forest and on the lake.
A visit to the west side, the Trollberget entrance, with its mythical cave, ancient remains, deciduous forest, marshland and pine forest. You can hike up to 4 km here. See the various "bird kingdoms" in the various forest types that you will pass on this footpath.
Both entrances offer rest areas on the shoreline, toilets and campfire areas with wood.