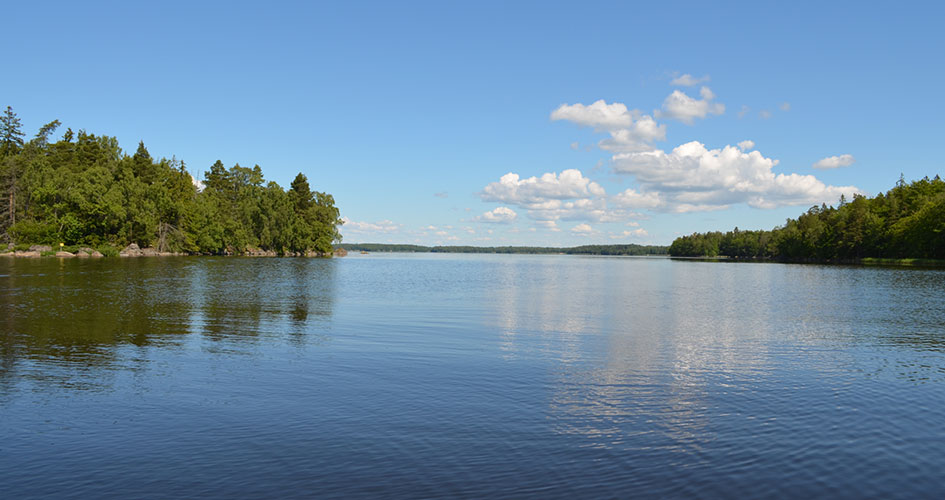 Foto: Länsstyrelsen Kronoberg
Two-day visits (with a trip out onto the lake)
About the activity
After a day of hiking in the deciduous forest and so on (see above), you can spend the night in a tent or cottage at any of the campsites, or book into a bed and breakfast near to the national park. There is also a small overnight area at the national park, with a windbreak, toilet and campfire area with wood. This is situated between the Trollberget entrance and the community of Hulevik. This is the only place within the national park where pitching tents is allowed all year round. Between 15 September and 30 April, you can also pitch tents in zone B, except for the Bjurkärr area (zone B is marked on the map in the management plan). Do not forget to bring along a toilet spade when you stay somewhere without a toilet, and take any refuse with you if there are no refuse disposal facilities to hand.
On Day 2, can hire a canoe or boat and head out onto the lake. Spotting white-tailed eagles, ospreys and black-throated loons is even easier here. You can land at Bergön or Södra Aspö, for example. Access is prohibited between 1 April and 31 July in order to protect breeding birds on the northern parts of these islands and many other islands. Maps that can be purchased from canoe hirers or printed from the website contain further information. There is also signage in the relevant locations. Check the weather report before heading out, because Lake Åsnen has some large expanses of open water where you may encounter high waves. In windy weather, if you are not used to boats, you can see some beautiful things simply by sailing along the shoreline and looking at the wildlife in the fens and reeds.
You can also combine your visit with other things to do at many nature reserves, fascinating cultural areas around all of Lake Åsnen.