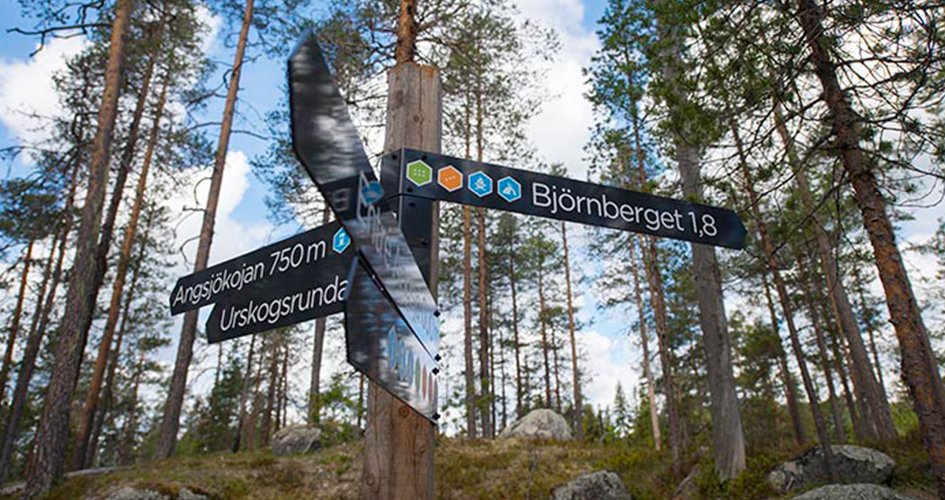 We wish you a warm welcome
The trails through Björnlandet national park have been marked into the terrain. You can spend the night in the Angsjö and Svärmor cabins free of charge.
The Angsjö entrance can be easily accessed by a wide ramp that continues into the forest and leads to the information signs. There, you will also find a cold spring and a rest area with a fire pit. Firewood is available in the cabins and storage room near the entrance.
You are welcome to contact us if you have any questions:
Tomas Staafjord
Nature Conservation Unit
tomas.staafjord@lansstyrelsen.se
Telephone: +46 10 225 44 55