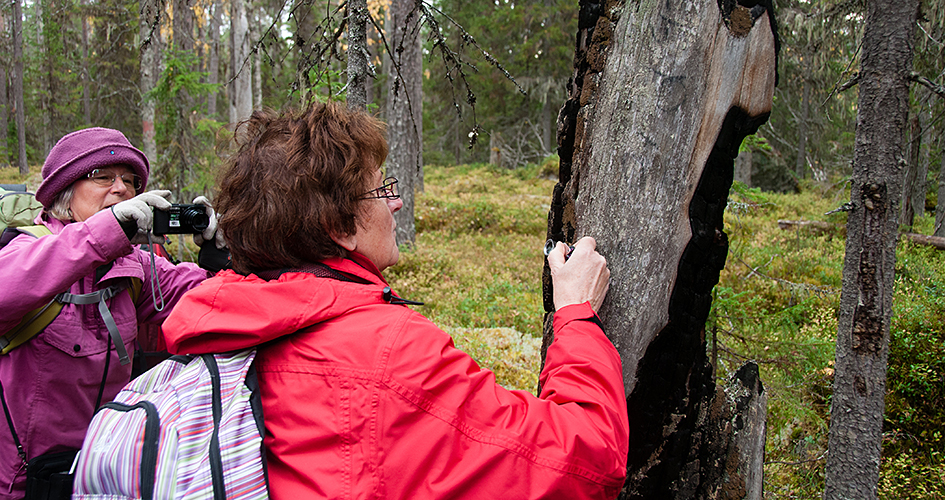 Foto: Tomas Staafjord
Clothing and equipment
Trainers and sneakers are fine for the area closest to the Angsjön entrance. If you only plan on following the trails in dry weather, you should be able to manage with a pair of sturdy trainers.
However, if you plan on going further out into the park beyond the trails amongst the stones and rocks, we suggest you wear boots or wellies. Otherwise, it is a good idea to wear sensible clothing. It is a good idea to bring waterproof clothing if it is damp or raining.
There are plenty of mosquitos during the summer months. We strongly suggest you bring insect repellent with you.
Weather
It's a good idea to check the weather forecast for the area, so you can make sure to wear the right clothes.