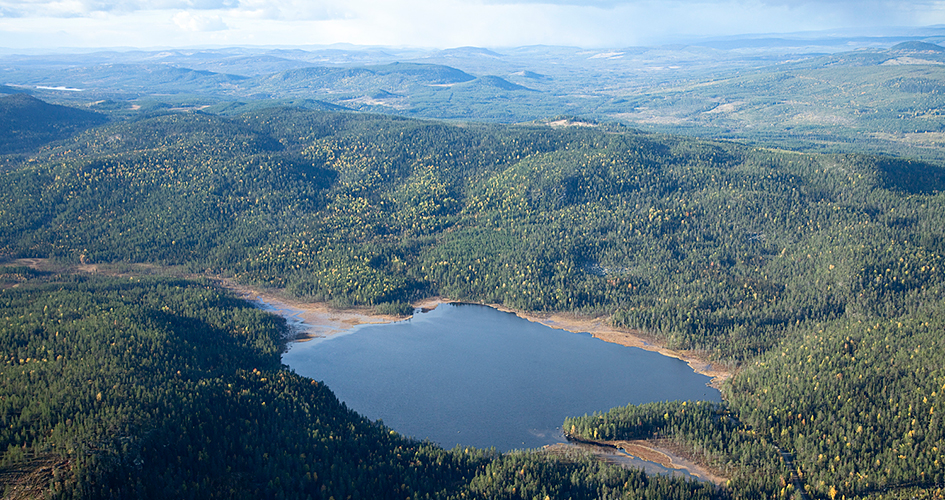 Foto: Leif Bygdemark
About Björnlandet National Park
Nestled in Swedish Lapland is Åsele – a grand wilderness and one of Sweden's most valuable virgin forests.
Stunning, ancient pines, lichen draping over the coniferous swamps and the evident traces of forest fires make Björnlandet a living, dynamic ecosystem and a biological historical archive showing us the dramatic events of times past.
Björnlandet national park was founded in 1991. It spans 2,300 hectares of forest preserved for future descendants. The forests remain similar to the natural environments described by Linnaeus following his journey to Lapland over 280 years ago, and consist mainly of ancient pines. Most trees are around 180 years old, but there are other trees that are much older.
Forest fires have left their mark
Here, you will also find traces of previous forest fires. The charred stumps and damage to living pines left behind by the heat of the flames are a regular sight throughout the park. The last major fire raged in 1831 – a year that was one of the worst years for forest fires in Norrland. We have not found any traces of human settlements in this area, but we have found evidence of logging and log driving. The park is also used for reindeer husbandry.
Because of its harsh inland climate, the diversity of flora is relatively poor. However, with any luck you might see a Lapland buttercup tucked away amongst some of the undisturbed coniferous swamps in the park.