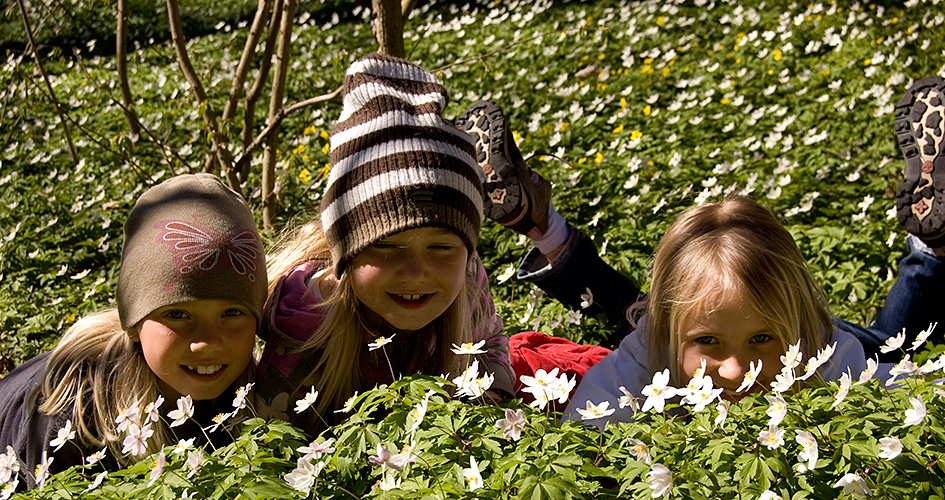 Foto: Maria Sandell
Visitor centre
The Skrylle Naturum is in the vicinity of the national park. The Skryllestigen hiking path (3.5 km) goes from Dalby Söderskog to the Skrylle outdoor recreation area where Naturum is located (link to map).
You can take a bus to the national park, hike to Skrylle and take the bus home from there, or just the reverse. See "Getting here" for more information about bus stops.
Learn about the park's flora and fauna
At the Skrylle Naturum you can learn about the region's plants, birds, insects and animals. Cultural history and geology also have their place here. The indoor exhibit is open every day from 9:00 to 16:00, with the exception of a few holidays.
You can visit the outdoor exhibit whenever you want. In the seasonal programme for spring, autumn and Christmas, different themes and activities are presented that attract visitors to exciting experiences outdoors. You will find the current programme here:
Tactile exhibit
Outdoors there is a 50-metre-long loop with a rope border that is adapted for people with disabilities such as visual impairment. Along the loop you can feel wooden sculptures of life-size animals as well as their footprints and droppings. To accompany the exhibition, there is an MP3 player you can borrow that has recorded commentary in English and Swedish. Follow the rope to the entrance of Naturum!
Ask the nature guide
During spring and autumn you are welcomed by a nature guide Tuesday-Sunday from 9:00 to 16:00. The guide will be happy to answer your questions, or maybe you would just like to talk about nature for a while.