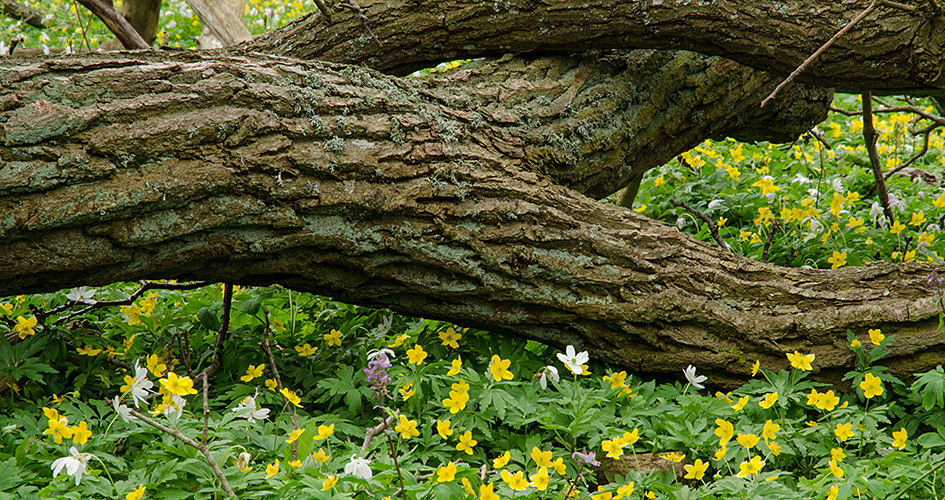 Foto: Maria Sandell
About Dalby Söderskog National Park
The Dalby Söderskog National Park was formed in 1918 to preserve what was then characterised as a deciduous forest in southern Sweden.
Actually, Dalby Söderskog has been both forest and wooded pastureland. At the beginning of the 20th century it was a colonnade of oak and beech trees with a green, shimmering carpet. Grazing was forbidden A ban on grazing when the national park was formed changed the forest's circumstances, and it began to live a life of its own. Brush and vegetation started to intrude on the open forest, and the large oaks prevalent when the national park was formed are no longer as prominent as they once were.
Maintenance of the National Park
The main idea behind maintenance of Dalby Söderskog is to allow the forest to freely evolve. The goal is a broad-leaved deciduous forest on the south-western plains of Skåne in its natural state. A certain amount of maintenance does occur, however. An area with old oaks is tended with regular clearings. Without human intervention, these old oaks would not be able to compete with the ash and elm trees.
Along the paths trees are cut down that appear likely to fall across the path. Ancient remains known as Hästhagevallen, an embankment encircling half of the national park, also are kept free of undergrowth.