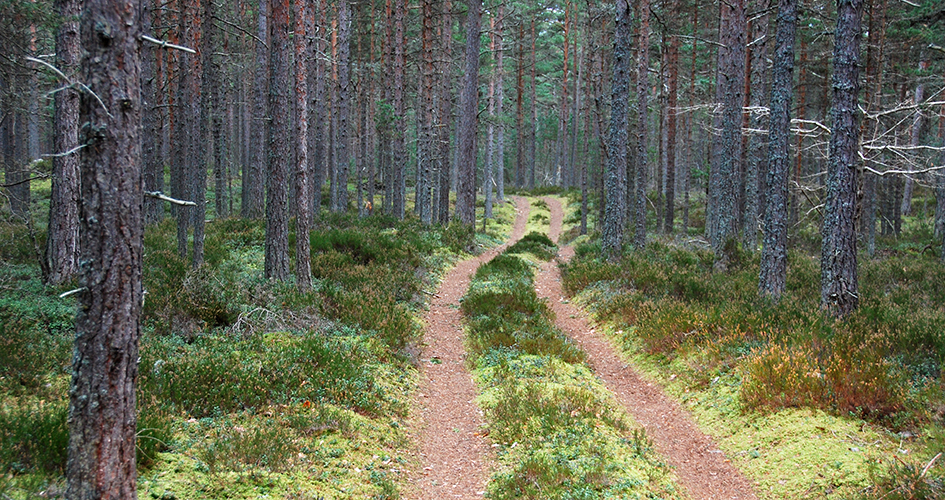 Foto: Länsstyrelsen Gotland
Accessibility
It is important to remember that you must be in somewhat good condition to visit Gotska Sandön.
The weather conditions are good most of the time and the tour boat makes landfall on the Las Palmas beach, where the boat can go up on the beach. You disembark the boat via some stairs.

Disembarking om the Las Palmas beach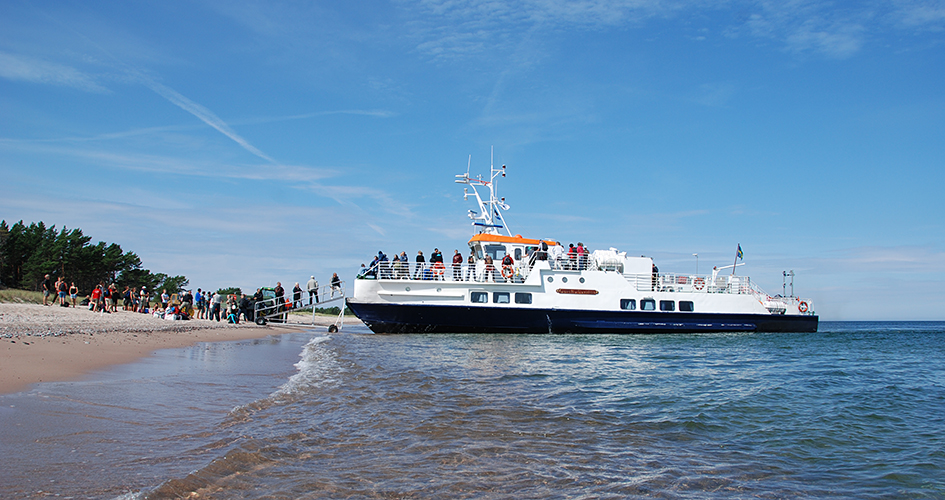 Depending on the weather, the tour boat may have to moor off one of the other beaches on the island. You and your luggage will then be taken ashore by the ranger staff on a rubber boat. As there is no passenger transport available on the island, you must be prepared to hike one to ten kilometres from the boat to the campsite Lägerplatsen. The luggage will be transported to the Lägerplatsen by tractor.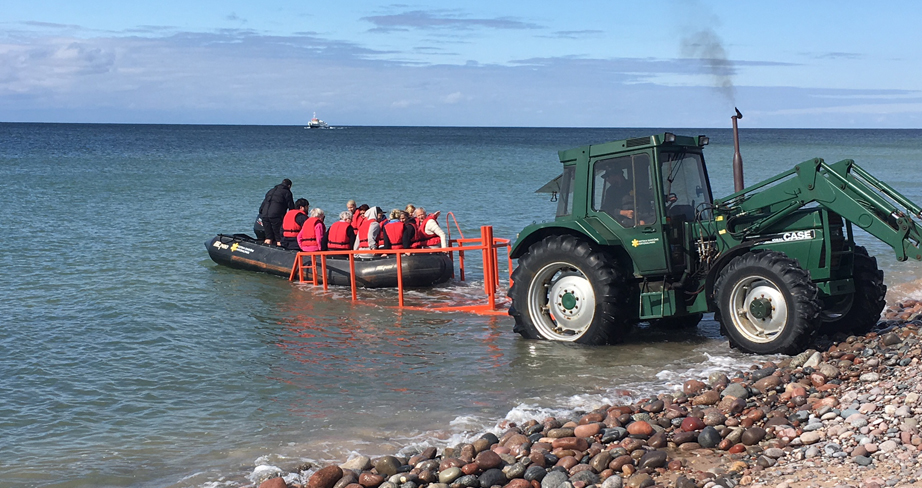 Landing with rubber boat
If you arrive on your own boat, you are welcome to moor off or on the beach of your choice depending on the wind. Please sign the guestbook that can be found in the rangers' office in Fyrbyn. Remember that the wind can suddenly and unexpectedly change, so never leave an anchored boat unsupervised for any longer amount of time. Observe the seal protection area around Säludden, both at sea and on land.
The island has marked trails that are comfortable to walk. In the sand dunes, the terrain is more hilly and it may be difficult to walk. Sturdy shoes and a water bottle are good to have on your hike. The lack of a harbour means that there are special conditions for getting on and off the tour boat. This, combined with the sand, unfortunately makes Gotska Sandön difficult to access for people with disabilities.