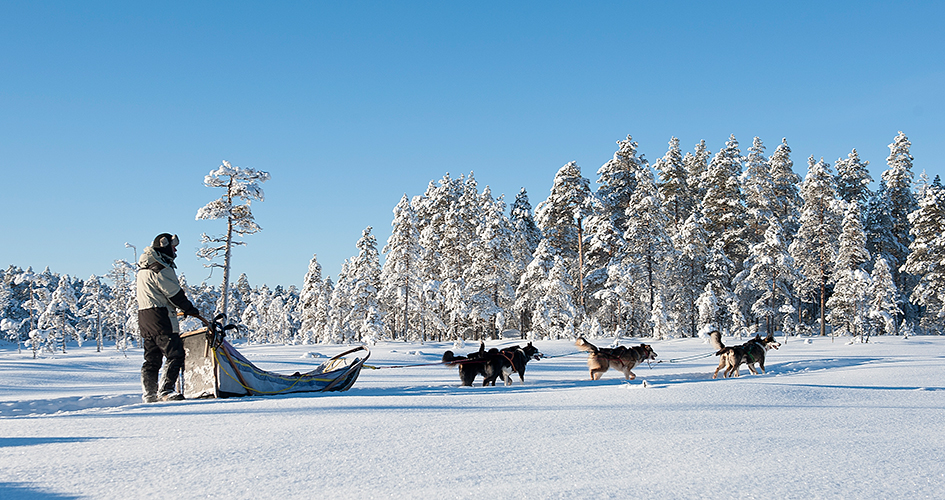 Foto: Jonas Lundin
When you should visit the park
Hamra National Park has something to offer year-round.
Spring
Haled by the birds and the sun long before the snow has melted away in May. Spring is a fantastic time for skiers, hikers and bird enthusiasts because the woodpeckers are drumming; the forest is full of whooping, chirping, newly awakened life; and the migratory birds are besieging the boglands.
Summer
The time when most people visit. In June the early marsh orchids flower in the small marsh meadows next to the Svartån river. Insect life is also at its peak, and in August the cloudberries ripen in the swamps.
Autumn
Birch trees light up the entire landscape like brilliant yellow explosions. The buzz of the mosquitoes has quieted and the air becomes crisp and fresh. The dark evenings go well with sitting around a fire and gazing at the starry heavens.
Winter
The snow is a metre deep and the landscape is softened by a glistening blanket. Few visitors come during the winter, but it is a splendid time to experience the swamp landscape, when you can easily venture out across the wetlands on skis or by dog sled. Groomed snowmobile trails for dog-sledding and skiing start out from the road about 100 metres south of the Main entrance. You can mush your own dog-sled team or book a trip through Sweden Husky Tours.