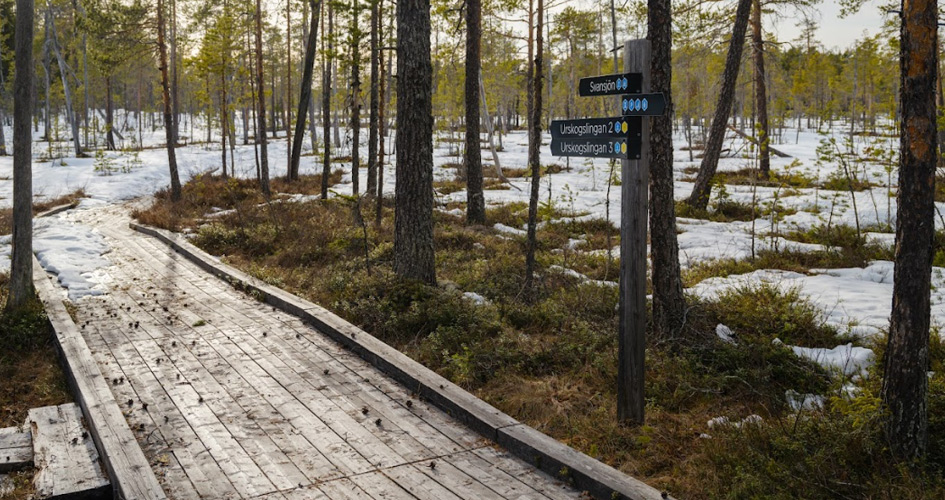 Foto: Andreas Lindahl
Accessibility
All entrance areas with facilities are accessible by the disabled.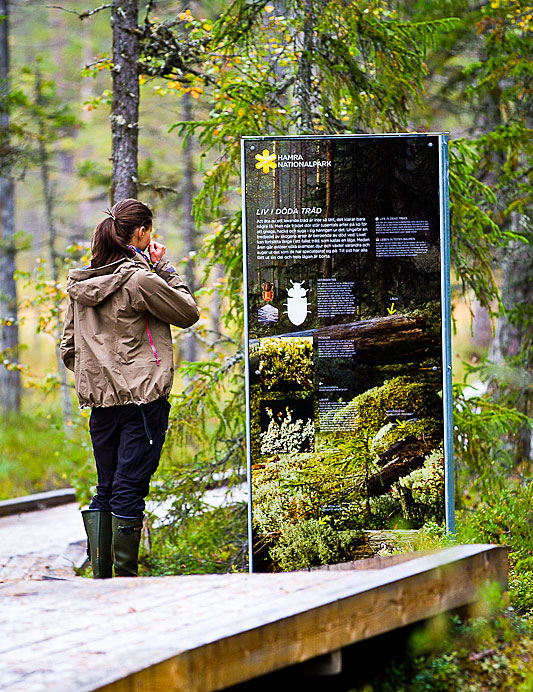 From the Main entrance car park, a wide ramp leads a little more than 500 metres to a vantage point by Svansjön lake.
The circular loops that depart from every entrance are delineated with directional signs and trail markings, and there are footbridges over the wettest sections.
The Hamra trail is delineated with trail markings, and there is only one footbridge where it coincides with the circular loops. There will be one passage across Svartån without a bridge.
You get to the observation tower by the Swamp entrance via a two-plank footbridge. The stairway inside the tower is steep, and there are rails to support you.